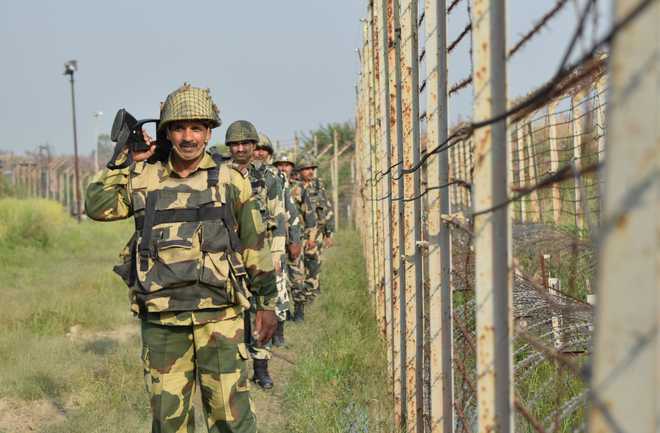 Kolkata, October 19
An FIR had been lodged against Border Guard Bangladesh (BGB) by its Indian counterpart Border Security Force (BSF) over the killing of one of its jawans earlier this week, a senior police officer said.
A Bangladeshi border guard on Thursday fired from his AK-47 rifle during a 'flag meeting' along the international boundary in West Bengal, killing BSF head constable Vijay Bhan Singh (51) and injuring another jawan, Rajvir Yadav.
A BSF statement said the incident took place in Murshidabad district around 9 am when a force party approached the BGB troops, standing at a "char" or a riverine in the middle of the Padma river, to resolve an issue linked to Indian fishermen.
"Yes, we have received a complaint from the BSF. A case has been registered and investigation is on," Murshidabad Superintendent of Police Mukesh Kumar said.
The BSF officials, too, confirmed that police had lodged an FIR against the BGB.
Refuting claims by the Bangladeshi border force that its patrol team "had to open fire in self-defence", a senior official of the BSF said not a single bullet was fired from the Indian side.
"Although an inquiry has been ordered by the BSF, we still decided to lodge a complaint with the police, in accordance with the norms. The allegation by the BGB that we had fired first is not just absurd but a blatant lie. We didn't fire a single bullet," a senior BSF official said. PTI