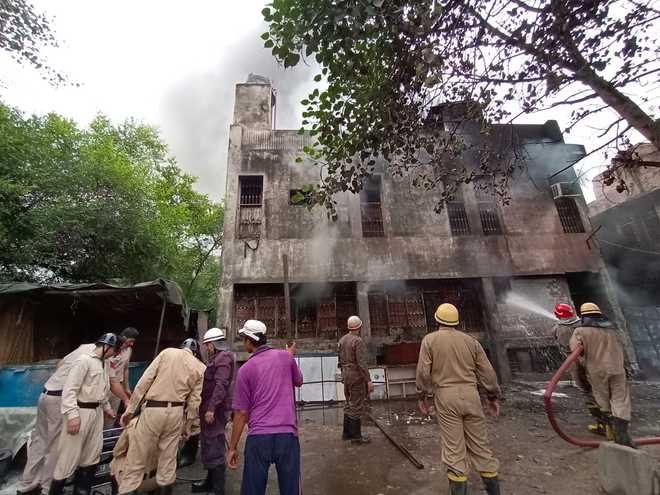 New Delhi, September 7
A massive fire broke out at an oil godown in west Delhi's Punjabi Bagh area on Saturday evening, following which 22 fire tenders were rushed to the spot, a fire official said.
No one was reported injured.
According to a senior fire official, they received a call about the fire around 4:57 p.m.
"Initially five tenders rushed to the spot and later on 17 more were sent. Till now no injury has been reported," said the official.
The cause of the fire is not known as yet. IANS
Top News
Injured children aged between 22 months and 3 years: Police ...
Wankhede moved the high court last month seeking quashing of...
This extremism deserves universal condemnation and a united ...
A robot was lowered into the borewell to collect information...
The test was conducted in the night hours of June 7