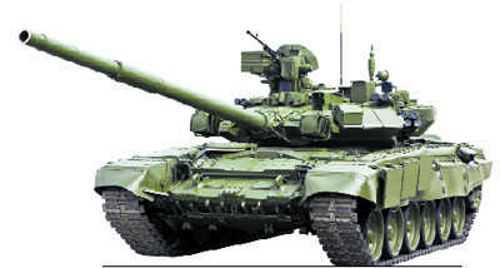 Ajay Banerjee
Tribune News Service
New Delhi, July 21
An Indian Army Corps under the Western Command has been chosen to depute the first integrated battle group (IBG). This is part of a series of steps to restructure the Army to make it leaner and more agile.
Besides, the next phase is to have two similar IBGs in the Himalayas facing China. The IBG on the western front will have different equipment, training and attack tactics than the ones for Himalayas facing China.
Once done, this will be the first tweak to the 'cold start doctrine', first made public in 2004 and planned after 'Operation Parakram' of 2002.
The first IBG is likely to be tasked along the frontier with Pakistan and what is operationally known as the 'Shakargarh Bulge'. The Corps and the Western Command — headquartered at Chandimandir, near Chandigarh — have been told to submit a full proposal, sources in the Army told The Tribune.
This will be ratified by the Ministry of Defence before being approved by the Cabinet Committee on Security headed by Prime Minister Narendra Modi. The Western Command has three Corps — one each headquartered at Ambala, Jalandhar and Yol (Dharamsala). One of these has been tasked with the responsibility of raising the IBG.
The IBGs will not be new raisings or inductions, it will involve integrating existing elements of infantry, tank regiments, artillery, UAVs, engineers and signals. An IBG, with six battalions of infantry, armoured and artillery, will be commanded by Major General or a Brigadier and placed directly under the Corps — a unit headed by Lieutenant General-rank officer. An IBG is expected to bring a significant operational change in the Army.
Topmost commanders of the Army had in October last year decided to restructure the force in phases to convert it into a lean and mean 21st-century force. All suggested operational aspects such as having integrated battle groups have been validated in exercises in Punjab this summer. The 1.3 million-strong Army has undergone a change in tactics, but its size is not matching with limited budgets the government can allocate. There are four major in-house studies.
The study on "Re-organisation and Rightsizing of the Indian Army" has reviewed operational structures to make them efficient and future-ready by taking into account the operational situation on western and northern borders. The IBGs are part of this.
Towards lean & mean force
Integrated battle group is part of restructuring process of the Army to convert it into a lean and mean 21st-century force

Will be formed by integrating existing elements of infantry, tank regiments, artillery, UAVs, engineers and signals

Will have six battalions of infantry, armoured and artillery, commanded by Major General or Brigadier, placed directly under the Corps

One of the three Corps headquartered at Ambala, Jalandhar and Yol (Dharamsala) will be tasked with raising the IBG