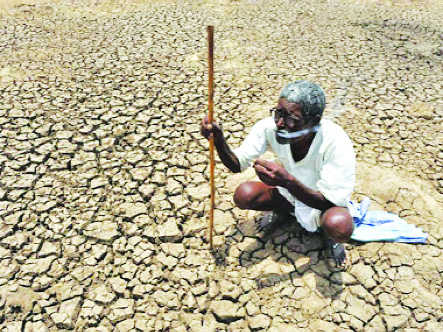 New Delhi, September 4
Parts of the Great Indian Desert and the barren Rann of Kutch could be a thriving economy with "no water problems" if Union Minister Nitin Gadkari's dream of building a 850-km canal from Gujarat to Rajasthan becomes a reality.
The Road Transport, Highways and Shipping Minister said the project was in a preliminary stage and will use Arabian sea water from Gujarat to Rajasthan to transform the barren Rann of Kutch and Thar Desert regions into thriving economy.
The project will not only solve the water crisis in Rajasthan, but will also result in clean drinking water, salt, gas to run urea plants, reduce power tariff and promote coastal movement of coal, lime and other products, besides employing at least 1,000 youth, he said. While one side of the canal will have highways, the other will see coming up of railways, he said, adding that land would be no problem for the project as it is all desert and a government company has already surveyed it.
Funding too will not be a problem as WAPCOS (Water and Power Consultancy Services), a Government of India undertaking, was ready to invest in the project.
Gadkari was hopeful that the gas obtained from salt manufacturing will be used to set up a urea plant there that in turn will reduce the urea prices. — PTI