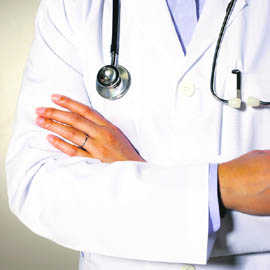 Aditi Tandon
Tribune News Service
New Delhi, November 5
The government needs to spend 3.8 per cent of the GDP on health to meet the goal of universal health coverage (UHC).
New data suggests India needs to do much more than it's doing to meet UHC targets as promised under the UN Sustainable Development Goals.
The National Health Policy-2017, approved by the Cabinet in March this year, speaks of raising public spending on heath "from the current 1.15 per cent to 2.5 per cent of the GDP by 2025", but does not clearly stipulate how this will be done.
Meanwhile, public health experts engaged in research feel the Indian UHC target is much more formidable than previously anticipated.
Dr Rajesh Kumar, senior public health researcher from the PGI, Chandigarh, says, "The Indian Government needs to spend 3.8 per cent of the GDP for universalising health care services."
Dr Kumar and co-authors of the study "Estimating the cost of UHC in India" conclude that an expenditure of Rs 1,713 per capita per year was needed for the UHC.
The researchers developed a model to estimate recurrent and annual costs for providing health services through a mix of public and private institutions in Chandigarh in North India. Necessary health services required to deliver good quality care were defined by the Indian Public Health Standards. National Sample Survey data was used to estimate disease burden and morbidity and treatment data was collected from two secondary and two tertiary care hospitals.
"The unit cost of treatment was estimated from the published literature. For diseases where data on treatment cost was not available, we collected data on standard treatment protocols and cost of care from local health providers. We estimate the cost of universal health care delivery through existing mix of public and private health institutions would be Rs 1,713 per person per annum in India. This cost would be 24 per cent higher if branded drugs are used. Extrapolation of these costs to the entire country indicates that the government needs to spend 3.8 per cent of the GDP for universalising health care services," the study concludes.
Budget gaps, experts say, is only one part of the UHC challenge. Larger issues relate to weak health governance structures.
As a panacea to finance troubles, the NHP advocates a "positive and proactive engagement with the private sector for critical gap filling towards achieving national goals". The level of private engagement is unclear even as the policy envisages allocating major resources to primary care in government health facilities, followed by secondary and tertiary care.
Top News
Gurpatwant Pannu, head of the banned terror outfit Sikhs For...
'Sidhu Moosewala murder mastermind will be very soon in the ...
NIA had announces Rs 10 lakh reward on Harpreet Singh alias ...
Panel chairman Sikander Maluka says the committee is not sat...