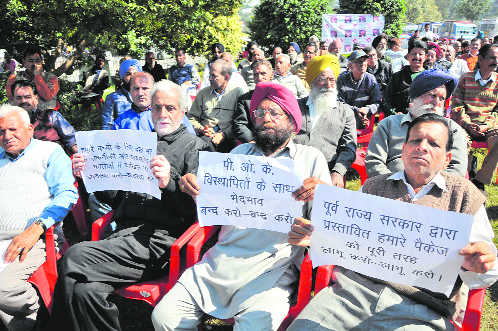 New Delhi, April 17
People belonging to the minority communities of Pakistan, staying in India on a long term visa, will soon be allowed to buy property, open bank accounts and get PAN and Aadhaar cards, with the Modi government planning to roll out special facilities for them.
The concessions the BJP-led government is all set to offer them include reduction in fees for registration as citizens of India from Rs 15,000 to as low as Rs 100.
Though the exact number of minority refugees from Pakistan, Bangladesh and Afghanistan living in India is not known, according to rough official estimates, there are around two lakh such people, mostly Hindus and Sikhs.
The Home Ministry says the facilities on offer include opening of bank accounts without prior approval of the Reserve Bank of India subject to certain conditions, permission for purchase of dwelling unit for self-occupation and suitable accommodation for carrying out self-employment without prior approval of the RBI, subject to fulfillment of certain conditions.
Issue of driving licence, PAN and Aadhaar cards, permission to take up self-employment or for doing business which is considered safe from security point of view, dispensing with the requirement of personal appearance before the Foreigners Registration Officer for registration are a few other facilities being planned.
Allowing free movement within the state/UT where they are staying, allowing free movement to those living in the National Capital Region (NCR), simplifying the procedure for visit to a place in any other state/UT are being proposed.
It has also been proposed to simplify the procedure for grant of Indian citizenship to such nationals belonging to minority communities in Pakistan.
The Collector, Deputy Commissioner or the District Magistrate will be empowered to authorise, in his absence, in writing an officer not below the rank of Sub-Divisional Magistrate for administering the oath of allegiance to the applicant.
Powers will be given to the Collectors or the District Magistrates of a few select districts in Chhattisgarh, Gujarat, Madhya Pradesh, Maharashtra, Delhi, Rajasthan and Uttar Pradesh for a period of two years for registration of such Pakistani nationals as citizens of India. — PTI
Top Stories