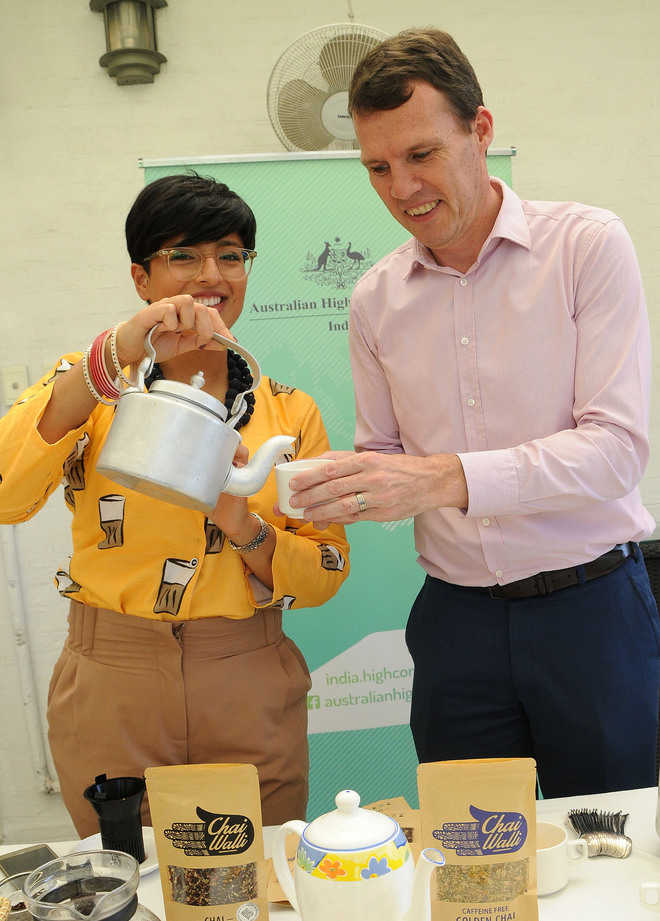 Smita Sharma
Located on the North Atlantic coast of South America, Guyana has a special connection with India, with 40 per cent of its population being of Indian descent.
Indo-Guyanese, as they are called, form the biggest single ethnic group in this Caribbean country. But the Indian culture that High Commissioner Dr David Goodwin Pollard was exposed to on his first vacation to India with his wife in 2007 was rather different from what he was used to growing up back home.
Bollywood though was a common thread with popular Hindi songs ruling the airwaves. "I heard 'Suhani raat dhal chuki' on the radio quite frequently," says the envoy who returned to India for his current posting in 2016. With the Guyanese President in attendance at the founding conference of the International Solar Alliance in Delhi, Dr Pollard hopes sustainable development will be a common chord he can strengthen with India during his term.
"The previous administration had announced a low-carbon strategy. The new administration that came to power in 2015 is also committed to green state development strategy. For Guyana, with its many natural resources and small population, we feel it should be possible to pursue a green path of development," says Dr Pollard. For now, Guyana has only a few solar panels in the country, accounting for only two per cent of its renewable energy, but the aim is to gain from India's solar expertise.
"As part of our COP21 commitment, we want to get 100 per cent renewable energy by 2025 through solar, hydro, biogas," adds the High Commissioner, who also wants to explore India's diverse climatic zones from Kerala to Manali.
The chai connection
Heading to the mountains though is always fun with a cup of steaming chai. And with India's obsession for "Chai Pe Charcha", no wonder then that Australian Deputy High Commissioner Chris Elstoft decided to gain some skills in tea-making.
To conduct the workshop who better than Indian-Australian 'Chai Walli' Uppma Virdi, who shared some tea-brewing secrets with Elstoft and participants.
Born in Chandigarh and raised in Melbourne, ex-commercial lawyer Uppma Virdi created a culture shift in Australia through her business.
Inspired by her grandfather, a doctor who specialised in Ayurvedic teas and spices, she channelled her passion to share authentic Indian chai blends and high-grade Indian teas that soon grew into iconic brand "Chai Walli". India and Australia now share not just the cricket and cinema but also the chai connection!