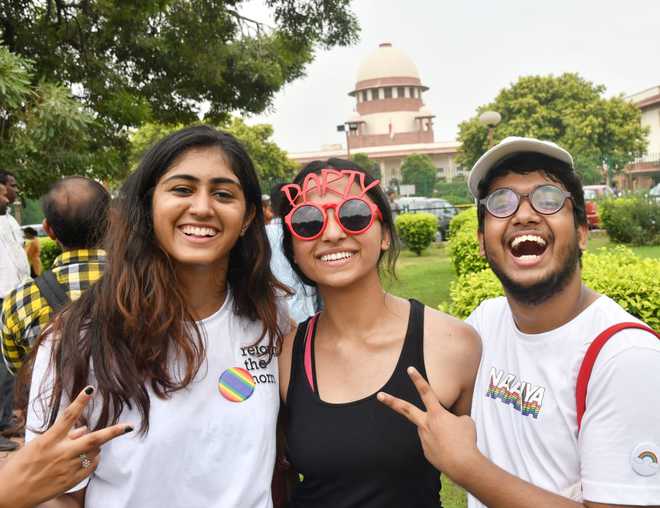 New Delhi, September 6
Homosexuality is not a crime, the RSS said Thursday, while maintaining that it does not support same-sex marriage as it was "not natural".
The comments came on a day the Supreme Court unanimously decriminalised part of Section 377, which criminalises consensual unnatural sex, saying it violated the rights to equality.
"Like the Supreme Court's verdict, we also do not consider this (homosexuality) as a crime," Rashtriya Swayamsevak Sangh (RSS) 'prachar pramukh' Arun Kumar said in a statement. 'Prachar pramukh' is the designated spokesperson of the Sangh.
However, he maintained the Sangh's old stand and said gay marriage and such relationships were not "compatible with nature". "These relationships are not natural, so we do not support this kind of relationship."
He claimed that Indian society "traditionally does not recognise" such relations. Humans usually learn from experiences, so this topic needs to be discussed and handled the social and psychological level, Kumar added. PTI
Top News
Iqbal Singh Lalpura included in both key committees -- parli...
Centre tells SC that it's in active discussion with FIFA to ...
Security forces had on Sunday located a group of two to thre...
Meets sub-inspector Dilbagh Singh outside whose house the IE...
India has never been defensive about its stand on buying Rus...