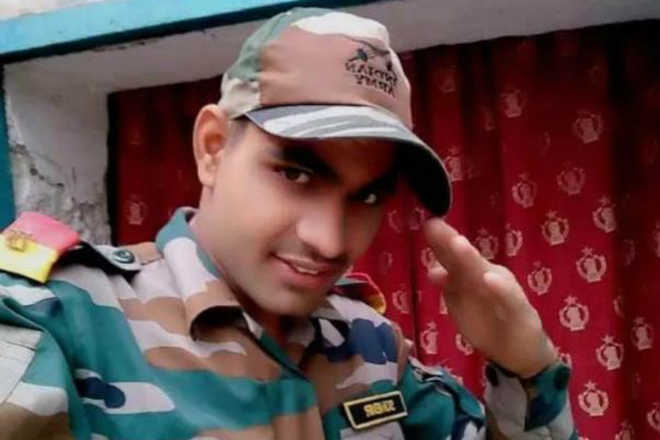 Yash Goyal
Jaipur, January 13
An Army jawan, posted with an armoured unit in Rajasthan's Jaisalmer district, has been arrested for allegedly sharing sensitive information with a Pakistan agent after being honey-trapped. A special court has remanded him in police custody for seven days.
The jawan, Somveer Singh, hailing from Haryana and posted with 75 Armoured Regiment, was allegedly honey-trapped by the agent by posing as "Anika Chopra", "Captain" in the Military Nursing Corps, on the Facebook. Somveer Singh was arrested under various sections of the Official Secrets Act, 1923, by the Intelligence Wing of the Rajasthan Police and produced before the Special Criminal Court on Saturday, said a senior official of the state police today.
The accused, who allegedly received Rs 5,000 for spying, was currently lodged at the Central Police Station here and was being interrogated, he said. A unit of Military Intelligence had found the jawan allegedly sending pictures, locations of exercises and sensitive information, including that on Arjun tank, to the Pakistan agent. In a joint surveillance, the Military Intelligence and state police's Intelligence Wing headed by DG-Intelligence arrested Somveer.
Gadgets, including a smart phone, were seized from his possession. His call details were being examined to ascertain the kind of information sent across the border. "The accused has confessed to having shared crucial information with the Pakistan agent," the official said. Asked about the possibility of other Army personnel being honey-trapped by the Pakistan operative on the Facebook, the official said: "The matter is being investigated."
"It is not just a case of honeytrap, but that of spying too as this jawan was paid Rs 5,000 through another account to avoid suspicion. He transferred the money into his account, probably an e-wallet," the official said.
"Eight months ago, the operative posing as 'Anika Chopra' befriended him on the social networking platform by sending lewd messages. During online chats, intimate pictures and videos, besides sensitive information, were shared on the smartphone," he said. "The fake account originating in Karachi, Pakistan, was closed after the Military Intelligence spotted Somveer sharing sensitive information," the official said.