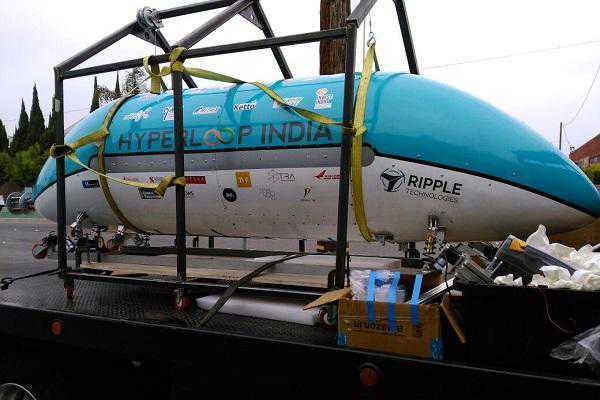 Suresh Dharur
Tribune News Service
Visakhapatnam, February 25
The Andhra Pradesh Government is considering a proposal to introduce India's first Hyperloop transportation facility between Vijayawada and the new capital city Amaravati.
If the plan fructifies, it would be a six-minute journey between the two cities, a distance of 40 kilometres.
(Follow The Tribune on Facebook; and Twitter @thetribunechd)
Talking to reporters on the sidelines of the ongoing CII Partnership Summit in the port city of Visakhapatnam, the chairman and co-founder of Hyperloop Transportation Technologies, Bibop Gresta, said it has the potential to transform the mass transportation system in the country. Amaravati, the river-front capital being built by the AP government, was a good place to start as the environment was unique, he said. "You have a density of population and a need for a faster, sustainable and efficient way to move people and goods," Gresta said.
"Our technology is radically different from the existing ones. We have created a system that uses a combination of renewable energy to generate more electricity than it consumes. This ensures affordable cost of construction and maintenance. The capsule can move at a very high speed consuming very little energy, making the system highly efficient," the company executive said. He is among over 2,500 delegates from 60 countries attending the three-day Summt, aimed at attracting investments into the state.
The AP Government had said in September last year that it would kick-start a feasibility study to develop a Hyperloop between Vijayawada and Amaravati, after the AP Economic Development Board and US-based Hyperloop Transportation Technologies signed an MoU.
"The study will not only tell us about the feasibility of the project, but also about its profitability. Once that is done and if the chief minister gives us the go-ahead, we will be ready to roll out the project," Gresta said.
It could take around four to five years to complete the project, the company executive said.