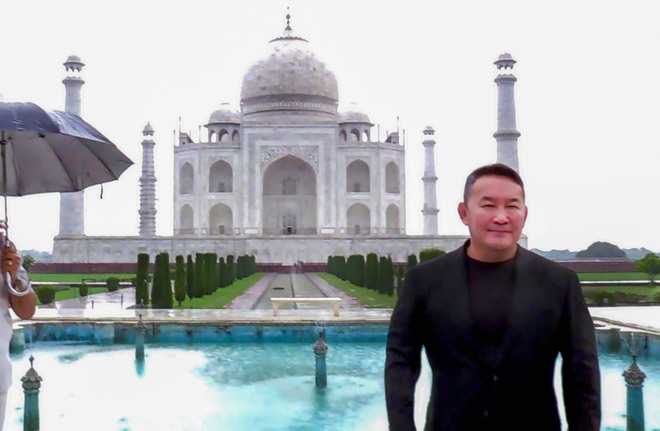 Sandeep Dikshit
Tribune News Service
New Delhi, September 21
India has agreed to shell out an additional $236 million to add to the $1 billion line of credit to Mongolia for setting up an oil refinery.
Discussions on the refinery as well as diversifying the relationship into areas such as space and defence formed the crux of the joint statement after official-level talks with Mongolian President Khaltmaagiin Battulga, who is here on a five-day state visit.
However, there was a note of caution with the Mongolian side agreeing that it was of critical importance to finalise the transportation means and its timely completion for project to be successful. India is understandably anxious to avoid the project becoming a white elephant and turning into political football because of the delicate domestic politics in Mongolia where China still holds considerable sway.
India stressed the importance of making raw material available for the refinery and building either the pipeline or alternate means in time by the time the refinery is completed. As of now, the line of credit is only for refinery and not for the pipeline or any alternate option to bring crude to the refinery.
India is pacing out the development of ties with Mongolia after its attempt at acceleration had suffered a setback. PM Narendra Modi had visited Mongolia and made a slew of announcements. But China enforced a trade blockade after the Dalai Lama visited Mongolia. It relented only after receiving an apology from the then Foreign Minister.
The Mongolian President had met PM Modi a fortnight back at Vladivostok where they had discussed several projects. Importantly, Indian engineers will be working on a project that is at a short distance from a crucial Chinese arm of its One Belt One Road project.