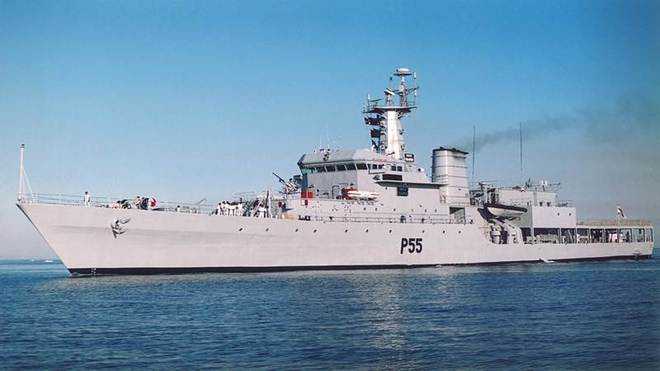 Ajay Banerjee
Tribune News Service
New Delhi, June 11
Aiming to dominate the Indian Ocean and have maritime domain awareness, the Navy was last week tasked to patrol sea-shipping routes to the Malacca Straits, an important 'choke-point' south-east of the Andaman and Nicobar Islands in the Bay of Bengal.
Indian warships will now be present 24x7 at the western edge of the strategically vital straits "looking" at ship movement. Singapore is at its eastern edge.
Top sources have confirmed to The Tribune this is part of the target given to the Navy to ensure its dominance in the Indian Ocean by 2020. It's not for patrol or deployment, but only for awareness of the busiest sea lane of communication
that passes through these straits, sources confirmed. These are international waters and infringe upon no country's rights.
The target for dominating the Indian Ocean has been discussed and agreed upon in the top echelons of
New Delhi's security architecture. Sources said the ramping up of capabilities to secure the ocean includes buying newer warships, especially those capable of anti-submarine warfare, helicopters, string of additional radar, surveillance planes and drones, besides submarines.
Last week, the US Department of Defence had, in its reports, highlighted why the Malacca Straits were crucial for China.
"Malacca Straits are critical to the transport of natural gas and oil… China is particularly reliant on unimpeded sea lane of communications like the South China Sea and Malacca Straits," said the annual report to the Congress, "Military and Security Developments Involving the People's Republic of China 2017".
"In 2016, approximately 80 per cent of China's oil imports and 11 per cent of natural gas imports transited the South China Sea and Strait of Malacca. Despite China's efforts, the sheer volume of oil and liquefied natural gas that is imported to China from the Middle East and Africa will continue to make strategic sea lane of communications important to China," the report noted.
In 2016, China imported oil to meet approximately 64 per cent of its needs. This figure is projected to grow to approximately 80 per cent by 2035, according to the International Energy Agency.
China continues to look primarily to the Persian Gulf, Africa to satisfy its growing oil and gas demands, making the Malacca Straits even more important.
Top News
Harried passengers take to social media to vent their ire at...
Lapid had stirred a massive controversy by terming Vivek Agn...
Final turnout to be higher as voting process continued at po...
DigiYatra will provide seamless entry and embarkation proces...
His song 'Mahakaal' removed from YouTube after 19 hours