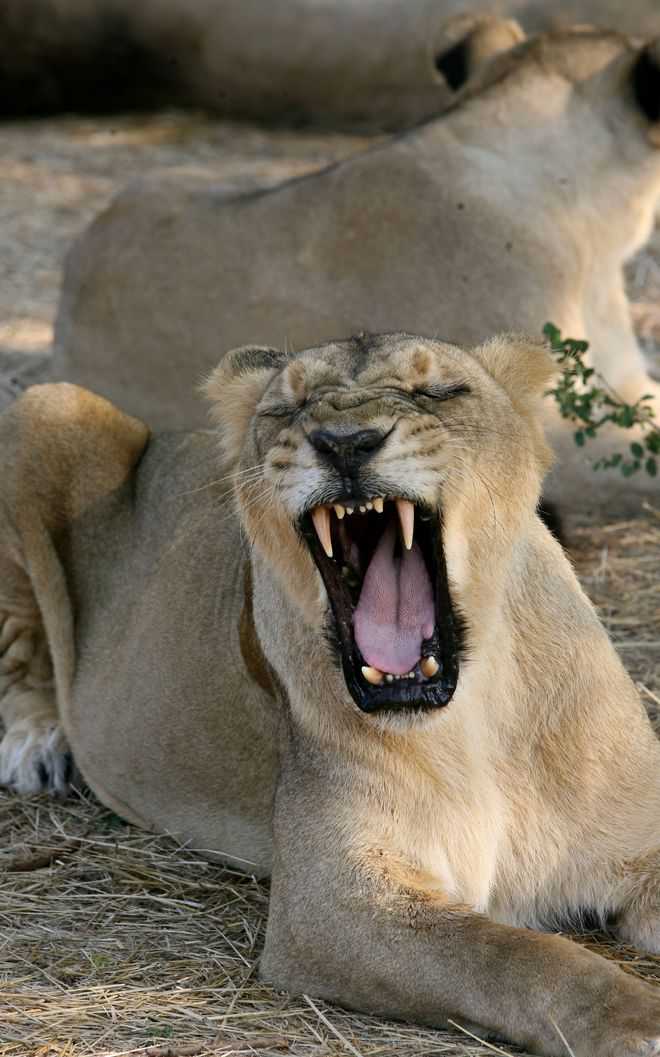 Manas Dasgupta
Gandhinagar, October 3
Rapped by the Supreme Court and the High Court, the Gujarat Government today for the first time admitted that the deaths of almost all the 23 Asiatic lions in the last three weeks in their only abode in Gir sanctuary of Saurashtra were caused by a serious infectious disease—canine distemper virus (CDV).
Forest Minister Ganpat Vasava and Additional Chief Secretary (Forest) Rajiv Gupta told mediapersons that all the lion deaths occurred in Dalkhaniya range in Amreli district, which raised the suspicion that something might be amiss in the area. The blood and DNA samples of the deceased lions sent to the Pune Institute of Virology had confirmed the causes of deaths to be CDV and babesiosis protozoa infections carried by ticks often found in domestic animals.
Vasava and Gupta said 23 of the 26 wild cats kept at the rescue centre at Jamwala had died due to the disease while the remaining three "apparently looked to be healthy, though considerably weakened". The minister said vaccines to counter the epidemic being imported from the US were expected to arrive here by tomorrow after which the infected wild cats could be definitely saved.
After unsuccessful bids all these days to pass on the series of lion deaths to had been caused by "infighting for territorial supremacy," a common feature among the lions, the state government for the first time today recognised the existence of the infections disease, an issue repeatedly highlighted by nature lovers and wildlife experts who had been advocating for creation of a second abode away from Gir at Kuno-Palpur forest range in Madhya Pradesh to prevent total annihilation of the endangered species in case of outbreak of an epidemic. The state government, however, had refused to part with a single lion, holding the wild cats as the "pride of Gujarat."