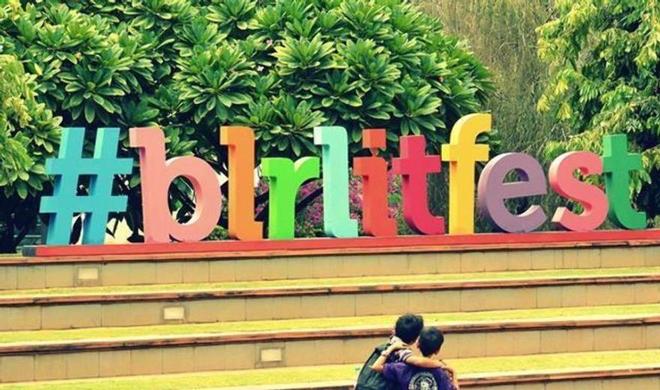 Shubhadeep Choudhury
Tribune News Service
Bengaluru, December 6
A writer friend, after a conversation about the Bangalore Literature Festival, mailed this correspondent a copy of Ernest Hemingway's 1954 Nobel acceptance speech which had made a great impression on him.
"Writing, at its best, is a lonely life. Organisations for writers palliate the writer's loneliness, but I doubt if they improve his writing. He grows in public stature as he sheds his loneliness and often his work deteriorates. For he does his work alone and if he is a good enough writer he must face eternity, or the lack of it, each day," Hemingway, who chose not to attend the Nobel Banquet at Stockholm (the speech was read by the US Ambassador to Sweden), said. The point the friend was making was that writers should ideally keep away from jamborees or their work will suffer.
Bangalore Literature Festival (held on December 5 and 6) is a fairly recent phenomenon and like most things contemporary, it is celebrity centric. Bollywood scriptwriter and poet Javed Akhtar was to inaugurate the festival on December 5 but he pulled out at the last moment.
Akhtar might have given the event a miss but there were still a good number of celebrities who were around at the event. They included IT czar Nandan Nilekani and advertisement guru Piyush Pande. Anchors of a Delhi-based English news channel were present to act as moderators at TV-style discussions. Political parties' spokespersons Asutosh and Sambit Patra, both familiar faces on TV news bulletins, were there too. Obviously, the organisers of the Bangalore Literature Festival did not want to confine themselves to literature alone. The atmosphere might not be conducive for those who write serious literature but then the show was not too bad either and was able to produce some interesting moments. Being the first event of its kind after many writers across the country returned their awards in protest against muscle flexing by Hindu fanatics, the issue of "intolerance" inevitably figured prominently at the event.
The issue of "intolerance" had cast a shadow on the festival even before it began. Three writers, who were supposed to take part in the event, withdrew in protest against an article published by Vikram Sampath, a key organiser, accusing all those returning their awards as being "political stooges".
The accusation boomeranged on Sampath when novelist Shashi Deshpande, while giving her keynote address at the inaugural session of the festival, articulated the fear of the writers returning their awards.
She said writers feared that their creative liberties would be curbed forever and this prompted them to try to stall the process by protesting.
Ramachandra Guha, noted writer and editor, blasted the present regime in Delhi which he called "the most philistine and anti-intellectual" to have ever come to power in India.