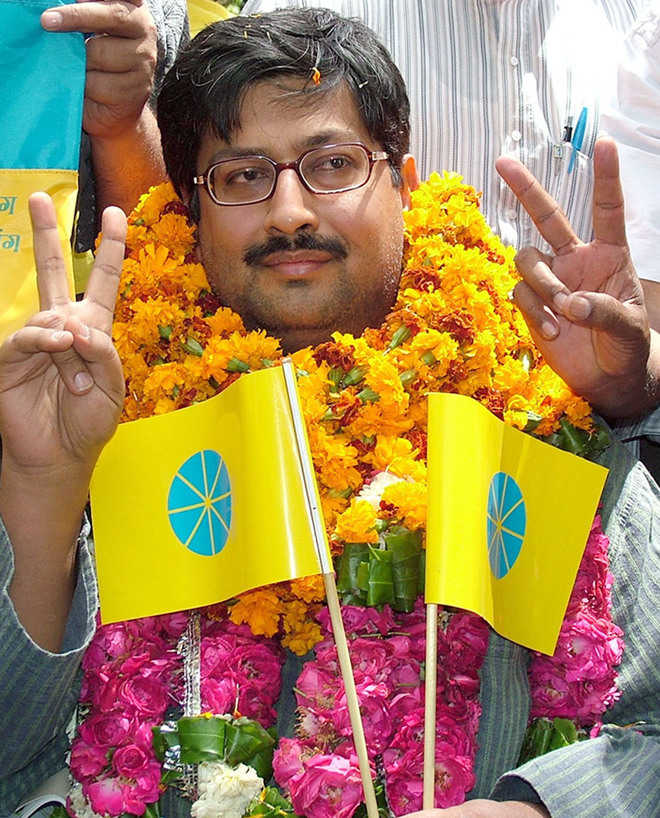 Aditi Tandon
Tribune news Service
New Delhi, March 4
"The road ahead is tough but it sure looks like the journey of a lifetime," was the abiding message Javed Abidi, head of the Disability People's International (DPI), gave to the global disability rights movement as long as he lived.
When Abidi breathed his last today, the value of his message returned to inspire those who gathered to see this relentless crusader off to his final journey.
(Follow The Tribune on Facebook; and Twitter @thetribunechd)
Abidi encountered sudden death from severe respiratory failure and could not be resuscitated at a private hospital. Burial is scheduled for tomorrow morning.
As curtains fell on an illustrious life, Abidi's many victories in the face of odds streamed back and forth in the recesses of the mind. Diagnosed with spinal bifida as a child and confined to the wheel chair ever since, Abidi went to study in the US and returned to lead the nascent disability rights movement.
He was in the forefront of the campaign for India's first disability rights law — Persons with Disabilities Act 1995 and then to redo it as the Rights of Persons with Disabilities Bill 2016 in line with the UN Convention which India ratified in 2007.
As director of the National Centre for Employment for Persons with Disabilities, founder of the Disabilities Rights Group and chair, DPI, the world's first successful cross disabilities endeavour, Abidi epitomised the popular disability movement message — "nothing about us without us".
He used every possible forum to ensure that governments engaged the differently abled when framing policies for them. Most recently Abidi was working to determine how accessible India's universities are. His early life too was dedicated to accessibility issues. Many would recall that polling booths were made accessible following Javed Abidi's petition to the SC.
His efforts at simplifying the procedures for acquiring disability certificates; his constant struggles for dignity of the dis and his successful engagement with corporates to deliver jobs for the specially-abled are legendary.
Everyone remembers how Abidi went out of his way to flag the alleged harassment UN Special Rapporteur for Disability Shuaib Chalken, himself differently abled, faced as an Indigo passenger in 2012. He wrote to the Aviation Ministry demanding accountability of the airline, which later apologised. Speaking truth to power was a habit with Javed Abidi. His demise deals a severe blow to the global disability rights movement in general and the Indian struggle in particular.