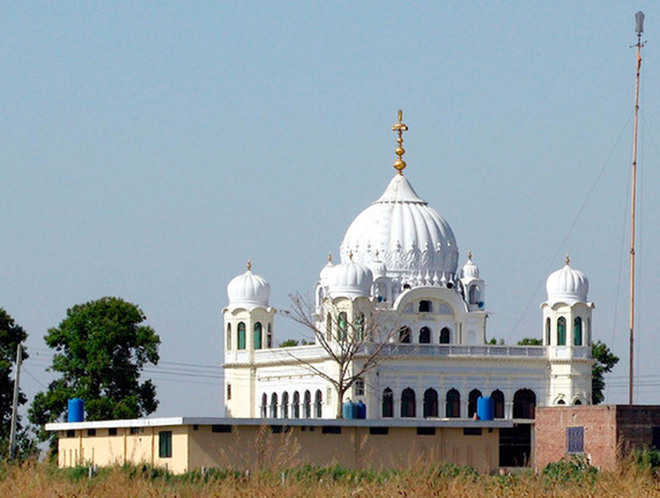 Sandeep Dikshit
Tribune News Service
New Delhi, March 29
India today summoned the Pakistan Deputy High Commissioner to register its objection to Pakistan co-opting India-baiting elements in its 10-member committee on the Kartarpur corridor. "It has been conveyed that the next meeting on the modalities can be scheduled at an appropriate time after receiving Pakistan's response,'' said government sources.
India is objecting to the nomination of Khalistan elements, including Gopal Singh Chawla, Tara Singh, Besant Singh, Maninder Singh and Kuljeet Singh, on the Pakistan Sikh Gurdwara Prabandhak Committee. All of them are said to have made provocative statements gainst India. "Their appointmentputs a question mark on Pakistan intentions," said sources.
India also raised the flag against Pakistan's limitation on the number of pilgrims and their mode of entry, pressing for foot-crossing by 5,000 pilgrims per day. Pakistan opposes foot-crossing, citing infrastructural constraints to limit the daily number of pilgrims at 500-700 and wants to bar corridor access to people of Indian origin with the PIO/OCI card. Given the interest in Punjab regarding the corridor, the government sought to reinforce the impression that India was keen on concluding the agreement at the earliest, but needed clarity in order to bridge substantive gaps on some issues. "The meeting should be substantive and not held just for optics," said sources.
That is why while predicating the next corridor meeting on Pakistan clarifying its stand, especially on the reported inclusion of anti-India elements on the Pakistan committee, the government wants to wait for the response rather than prejudging its intentions.
"There can't be any let-up in security. India hopes Pakistan will address security concerns. Once the security aspect is cleared and we get a satisfactory response, we are open and keen to take the discussion forward and conclude it in a meaningful way," claimed the sources.
India's depletion of enthusiasm was evident a day after Islamabad resorted to its familiar foot-dragging on investigating Pakistani links to the Pulwama terror attack.
In its first report shared with India, Pakistan denied that any of the 54 persons detained were involved in the attacks. It also rejected Indian claims on the location of 22 terrorist training camps and made a conditional offer to India to visit these locations.
There is a gap in perception because India says it took up Pakistan PM Imran Khan's offer on Kartarpur corridor because it was "open-ended". But India feels the limitation on the number and category of pilgrims, besides the mode of travel, is not in line with the earlier indications.
'Hafiz's puppet'
"Chawla is a puppet of JuD chief Hafiz Saeed. He has publicly advocated use of violence against India" Manjinder Singh Sirsa, DSGMC Chief