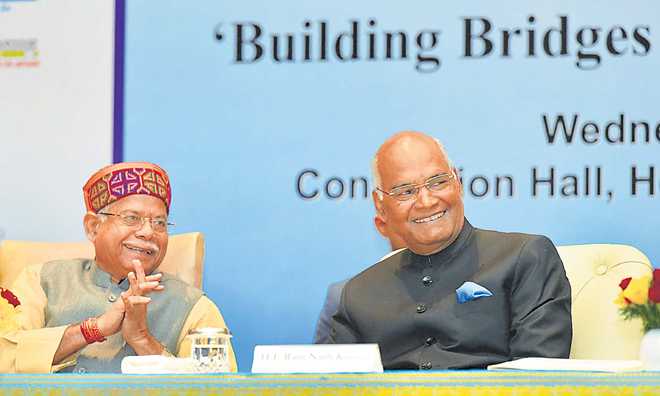 New Delhi, January 10
President Ram Nath Kovind today said India looks upon the Persons of Indian Origin (PIOs) as a living bridge, suggesting it is important to link their individual country's priorities with India's development and see how these can intersect.
"...engagement with PIO parliamentarians — or indeed with the wider Indian diaspora community — is not a transactional relationship or a zero-sum game. Rather, we look upon the community and look upon PIO parliamentarians and elected and public representatives as a living bridge," President Kovind said while inaugurating the International Conference of PIO Parliamentarians.
The PIOs, he said, have a role in enhancing understanding between their countries and the country of their parents and ancestors. And in helping build economic, people-to-people and strategic connections that will be of benefit to both countries and to all of us.
The President said as a country, India is proud of what its Pravasi Bharatiya brothers and sisters have done. They have embellished the identity of India and of the Indians all over the world. They have also remained true to Indian culture and retained a strong and commendable bond with their roots, even when living thousands of miles away. If Indian cuisine and films have a global market today, it is because the diaspora has taken them to distant lands, he noted.
The Indian diaspora, he said, climbed to appreciable heights in almost all countries where it has found a home. It has contributed to the well-being of that country and of that society – enriching the economy and adding to intellectual wealth and local culture.
The conference, attended by parliamentarians from 23 countries, was organised by the Antar Rashtriya Sahayog Parishad -Bharat in association with the PIO Chamber of Commerce and Industry and the MEA. — TNS