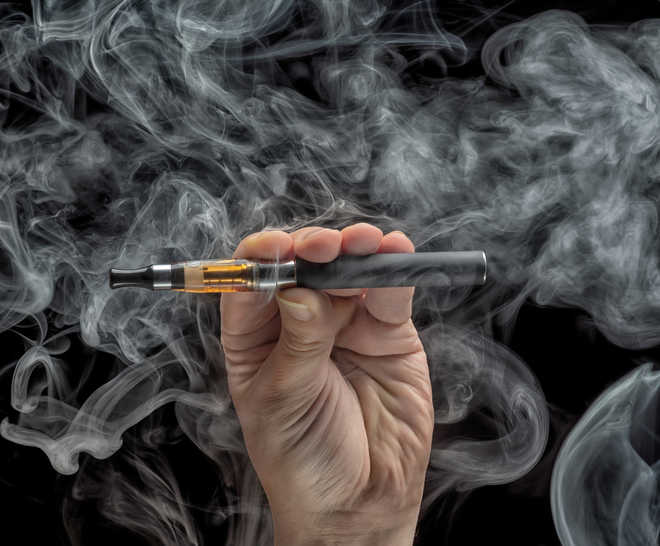 Shiv Kumar
Tribune News Service
Mumbai, July 14
Maharashtra Government has begun a crackdown on those selling e-cigarettes across the state.
Maharashtra Food and Drug Administration (FDA) will target shopkeepers and paan stall owners suspected to be
selling them in the first phase.
"We have begun a crackdown on the sale of electronic nicotine delivery systems," FDA Commissioner Dr Pallavi Darade said on Sunday.
The crackdown extends to seize e-hookahs that are in demand among young smokers as an alternative to regular hookahs.
Darade said the state government would bring criminal cases against online portals selling electronic cigarettes.
Several shops in the suburbs of Mumbai were raided over the weekend. E-cigarettes were found in many shops outside prominent city colleges, the FDA official said.
Maharashtra Government has banned distribution and sale of e-cigarettes, but since the restriction is limited to the state, sellers bring in stocks underground channels and sell them in the black market.
The state government wants a nationwide ban on electronic cigarettes.