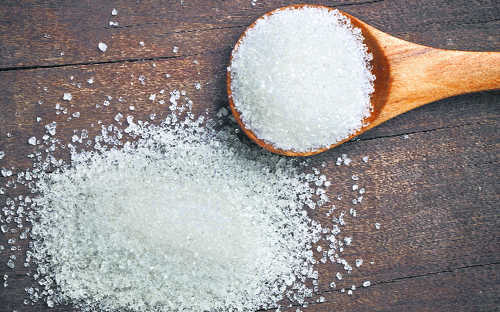 Shiv Kumar
Tribune News Service
Mumbai, July 15
Minister for Micro, Small & Medium Enterprises and Transport Nitin Gadkari has proposed that sugar mills set up ethanol fuel pumps in their premises.
The sugar co-operatives are under pressure because of unsold stocks and are already mulling switching over to large-scale production of ethanol provided there is policy support.
"Sugar mills which are producing ethanol can sell it directly to customers if there is demand," an official from the Maharashtra State Cooperative Sugar Factories Federation (MSCSFF) said.
However, without enough pumps retailing ethanol there wouldn't be enough takers for vehicles running on this fuel.
The state government too is likely to push for higher production of ethanol by allowing easier funding for sugar mills by the Maharashtra State Co-operative Bank which is their main source of financing, say sources.
Gadkari's remarks at the launch of a two-wheeler run on ethanol come at time when the sugar mills in the state are mulling conversion of their excess stocks into fuel.
The minister suggested that two-wheelers running on ethanol be first sold in the vicinity of sugar mills before being rolled out in other parts of the country. He further suggested that sugar mills dispense ethanol to vehicle owners from their own pumps.
One option suggested is the setting up of a chain of ethanol fuel pumps in selected towns over the next few years even as manufacturers of two-wheelers target buyers in the area.
At a recent sugar industry event in Maharashtra, Gadkari also suggested that the central government was unlikely to help with policy decisions in dealing with excess sugar production.
"We have an ethanol market valued at Rs 11,000 crores at present which will grow to Rs 50,000 crores to Rs 2 lakh crores in two years' time," Gadkari said.
At present Maharashtra's sugar industry is struggling to meet the 83 lakh crore litre ethanol requirement by the state-owned oil market companies this year.
According to the MSCSFF, the state's sugar mills will be able to provide 69 crore litres provided the government allows them to convert the excess stocks of sugar in their possession into ethanol.
Sugarcane crushing is expected to fall due to drought last year, say sources.
Maharashtra has allowed co-generation plants attached to sugar mills to produce ethanol directly from sugarcane juice while earlier only molasses was permitted to be used.
Top News
Says poor largest segment in country, deserve first right on...
30 locations linked to news portal, journalists searched; di...