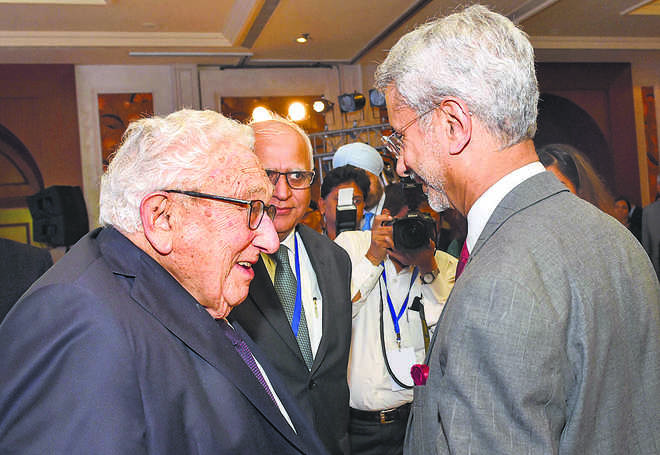 Tribune News Service
New Delhi, October 21
Former US Secretary of State Condoleezza Rice, who was part of the India-US civil nuclear deal negotiations, today said the deal was not just about nuclear energy, it was about removing the long-standing sanctions. The deal opened up possibility of cooperation in defence or high-end technology.
The deal was done in 2008 and high-end technology in military cooperation opened up with the first deal to buy C-130 strategic planes from US firm Lockheed Martin. And 11 years later, the collective military trade is now at $18 billion.
"George W Bush was attracted to India," Rice said at the US-India Strategic Partnership Forum (USISPF)-hosted India Leadership Summit here.
The former Secretary of State advised the negotiators now dealing with the India-US trade talks to "get a deal".
On China, Rice said: "Let's cooperate with China where we need to and challenge it in areas like seeking freedom of navigation in the South China Sea. "We will not allow China to outrun the US in military modernisation."
Asked about Russia, Rice said: "I know Vladimir Putin very well. He once told me I understand Russia." She added the US had to find a relationship with Russia. "Putin is not the future of our relationship. We have to find our relationship." Russia has used its ability in cyber to disrupt elections worldwide.
Rice said the importance of democracy was what India and US shared.
Meanwhile, Vishal Wanchoo, president and CEO of General Electric, South Asia, said in the coming years, India would supply 40 per cent structures for the "LEAP engine" used in commercial airlines.
A separate class of GE engines, made in the US, are also used in the home-made fighter jet Tejas that has been inducted into the IAF.