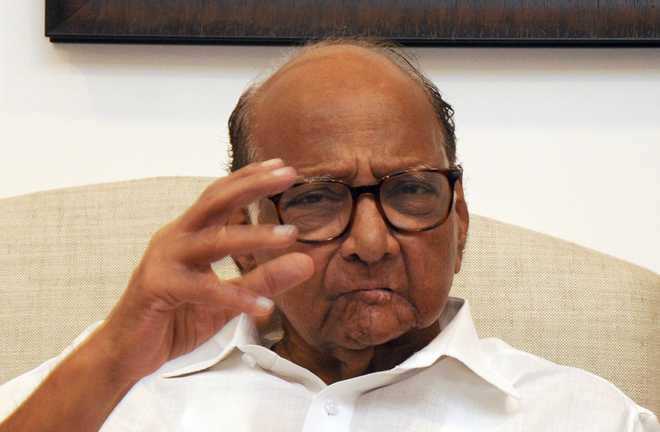 Mumbai, November 10
The NCP is pitching for Uddhav Thackeray as the next CM as a condition for extending support, according to sources here.
The party is also demanding that Arvind Sawant, the Shiv Sena's minister in the Modi government, resign.
Under the plan prepared by NCP chief Sharad Pawar, Uddhav would take over as CM with Jayant Patil or Ajit Pawar of the NCP becoming his deputy. The Congress too may have a deputy CM in case it joins the government. The Congress is being wooed with the sop of speakership in the Assembly, according to sources.
Uddhav has never contested an election and is not a member of either of the Houses of the state legislature. His son Aaditya became the first member of the Thackeray family to contest an election when he won from the Worli Assembly constituency last month.
Sena sources say Uddhav may choose to contest an election after getting one of the party's MLAs to resign.
Shortly after the Governor invited Sena to form the government, NCP spokesman Nawab Malik said the regional party would have to first come out of the NDA. — TNS