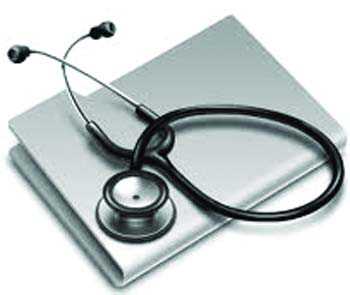 Aditi Tandon
Tribune News Service
New Delhi, August 9
In landmark improvements over the existing mental health law, the new Mental Healthcare Bill imposes a blanket ban on the use of electric shocks for treatment among children and restricts the use of painful Electro Convulsive therapy (ECT) among adult patients. In the past, there was no restriction on the use of shock treatment on any patient, including children.
Passed by the Rajya Sabha yesterday, the new Bill replaces the archaic Mental Health Act of 1987 which was silent on all issues affecting the ill, including the definition of mental illness and the rights of patients.
The new Bill is path-breaking as it makes inhuman treatment of the mentally ill a crime and defines what constitutes cruelty. Tonsuring and forced shaving of heads is one of the inhuman treatments mentioned in the Bill. Forcing an inmate of a mental health institution to wear in-house uniform will also be a crime henceforth.
The Bill also says that psychosurgery, a dangerous exploit, could not be resorted to only in restricted circumstances and conditions. In the 1987 Act, there was no restriction on psychosurgery, making patients vulnerable.
A long standing demand the Bill meets is decriminalisation of attempted suicide by patients of mental illness with recognition that a suicide attempt by a sick person has been triggered by his mental condition and not otherwise.
A striking feature of the Bill is it gives everyone an opportunity to write a will stating how they would like to be treated in case they contract a mental illness in future. Called "Advanced Directive", the will can specify the way a person wishes to be treated and cared for in case of mental illness; the way a person does not wish to be treated during illness and the order of precedence in which he wants to name his nominated representatives, who will protect his interests in case of a prospective illness.
The earlier law had no provisions of a will or a nominated person, which can now be a either a friend or a relative. The 2013 Bill, which Lok Sabha will pass shortly, paving the way for Presidential assent, for the first time grants a right to appeal to mentally ill patients who may have been admitted to institutions against their will. Also in a historic move, the new law defines circumstances in which a mentally ill person can be admitted to institutional care. As against the past when admission used to be unmonitored (relatives could leave people in hospitals), now it will have to be supported with evidence that the said patient is violent, suicidal, or lacks family care. Instead of 90-day first admission period provided in the old law, the new law says initial admission can't be more than 30 days.
Any violation of the provisions of the new Bill will attract imprisonment up to six months or a fine up to Rs 10,000, or both, on first contravention and a jail term up to two years and a fine up to Rs 50,000 extending up to Rs 5 lakh on subsequent contraventions.