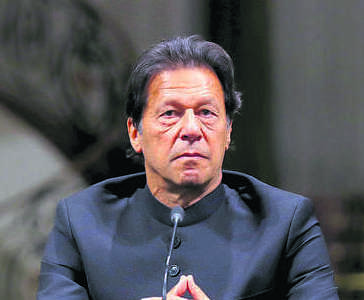 Tribune News Service
NEW DELHI, SEPTEMBER 15
India today said it repeatedly highlighted concerns over the unprovoked ceasefire violations by Pakistan forces, including support of cross-border terrorist infiltration and targeting of Indian civilians and border posts.
"This year they have resorted to more than 2,050 unprovoked ceasefire violations in which 21 Indians have died. We have repeatedly called upon Pakistan to ask its forces to adhere to 2003 ceasefire understanding and maintain peace and tranquillity along the Line of Control and the International Border", Ministry of External Affairs spokesperson Raveesh Kumar said here.
The Indian forces, he said, exercised maximum restraint while responding to unprovoked violations and attempts of cross-border terrorist infiltration.
---
Can end up with nuke war: Imran
When two nuclear-armed countries (India and Pakistan) fight a conventional war, there is every possibility that it is going to end up in a nuclear war... Pakistanis will fight to death for their freedom. — Imran Khan, Pakistan PM
---
Border march off till UNGA session
Islamabad: A planned march by political and religious parties in Pakistan towards the LoC has been postponed after PM Imran Khan asked them to put it off till his address at the UN General Assembly on September 27 when he is expected to raise the Kashmir issue. Dawn reported the decision was taken by a panel of heads of various parties from PoK. PTI
Top Stories