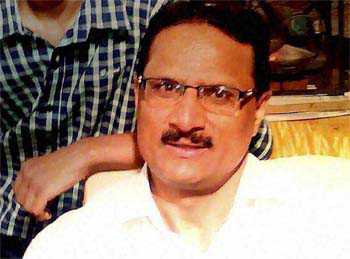 Tribune News Service
Lucknow, April 15
On the lookout for the prime accused in the NIA officer Mohammad Tanzil Ahmad's murder, the Uttar Pradesh Police are once again exploring the terror angle. DGP Javeed Ahmad said: "Muneer being part of some terror organisation is an option which has to be explored."
Earlier, they had categorically ruled out any terror link to Ahmad's murder, blaming it on family rivalry. Ahmad and his wife had been shot 300 metres away from their ancestral house in Bijnore. While 24 bullets had been pumped into the slain NIA officer by two masked motorcycle-borne youth — Muneer and Reyaan — his wife suffered four gunshot wounds and succumbed to injuries 10 days later.
Initially investigating agencies were focusing on the terror angle as Ahmad was handling several sensitive terror-linked cases. He had been gunned down barely hours after his assignment as the liaison officer of the team probing the Pathankot airbase attack finished. He had been attached to the Pakistan team due to his sharp investigation skills and proficiency in Urdu. An assistant commandant with the BSF, he was on deputation with the NIA and posted in Delhi.
After four youths, including a relative of Ahmad, were arrested, the police floated a personal enmity and property angle to the murder. While the distant relative spoke of some personal grudge with the NIA officer, the others had no motive to get involved in the murder pointing to a larger conspiracy.
Top News
The survey said the pace of price increases is not high enou...
81-year-old is currently lodged in a Jodhpur jail, where he ...
Was addressing the joint sitting of both Houses of Parliamen...
Baljinder Singh and Harpreet Deol Both are Pentecostal pasto...
135 people were killed in last year's suspension bridge coll...