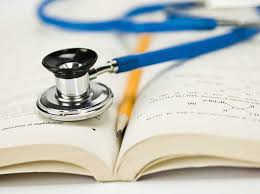 Aditi Tandon
Tribune News Service
New Delhi, May 13
Foreign graduates wishing to practise medicine in India would not need to go through the standalone Foreign Medical Graduates test in 2019.
The Ministry of Health is considering merging the FMG exam with the National Exit Test (NEXT) which has been proposed to assess the quality of the MBBS pass-outs in the final year of medical undergraduation course.
The proposal of NEXT is contained in the National Medical Commission Bill, 2018, which is likely to be passed in the Monsoon Session of Parliament. The Ministry recently amended the draft law in line with the recommendations of the Parliamentary Standing Committee on Health.
The final draft Bill proposes a uniform national exit test in the final year of MBBS course to test the quality of the graduating MBBS students. There is now a proposal to merge the FMG test with NEXT.
"At present, the National Board of Examination conducts the Foreign Medical Graduate Test annually for foreign graduates wanting to practise medicine in India. We propose to merge FMG test in NEXT so that the Indian graduates and foreign graduates are tested against the same yardstick and a uniform standard of quality of practising doctors is ensured," a Health Ministry source said.
In another major reform, the Ministry has brought in changes to rules governing the eligibility whereby Indian students go abroad to study medicine and return to practise the same in India.
According to new rules notified this month, students going abroad to study would no longer need eligibility certificates from the Medical Council of India if they want to study abroad and later return to India to write the FMG test and practise medicine.
"The old practice has been that Indian students going abroad to study medicine take eligibility certificates from the MCI if they want to return to India and write the FMG test. These certificates were issued to any student attaining 50 per cent marks in Class XII. The results were not good. On an average, 12.5 per cent of the students writing the foreign medical graduates test would pass. This failed pool of talent would end up in quackery. Now we have decided that students going abroad to study medicine must clear NEET if they want to return to write the national exam later and practise medicine at home. The idea is to improve the quality of foreign medical graduates returning to India to practise," A Ministry source said.
Proposed reforms
1. Foreign Medical Graduate Test to be merged with National Exit Test from next year.
2. At present, Indians who have studied medicine abroad but want to return home and write the FMG test need to show MCI eligibility certificates to become eligible to write the FMG test. Now on, such Indian students who study medicine abroad but come back to practise medicine at home would need to show NEET clearance scores to be able to write the FMG test.