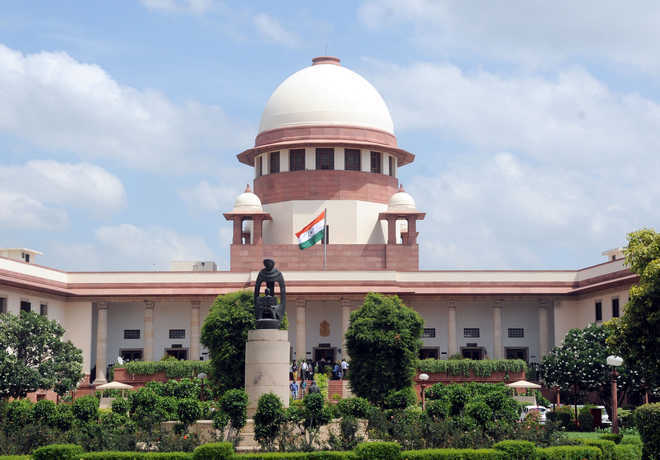 Tribune News Service
New Delhi, September 7
The Supreme Court has issued notice to the Centre on a petition seeking measures to protect doctors and other medical professionals from attack by patients' relatives.
Filed by Association of Healthcare Providers India (AHPI), the PIL sought a direction to the ministries of Health and Law to take necessary action against those indulging in violence against doctors and medical practitioners and damaging hospitals.
A Bench headed by Justice NV Ramana asked the Centre to respond to the petition that demanded that violence against medical professionals be made a separate offence and suitable law/guidelines be put in place to deal with the problem.
The PIL came after recent violent incident in Assam where a medical professional over 70 years died after following an assault on him. Earlier, junior doctors in West Bengal had resorted to strike in June demanding better security at workplace after an assault on their colleagues by relatives of an old man who died at a government hospital in Kolkata.
"Meagre government spending on healthcare has resulted in poor infrastructure and human resource crunch in government hospitals. The petitioners further submit that only 1.3% of the GDP is directed towards healthcare in India. As per the Universal Health Coverage NHP (National Health Policy) 2017, 4% of GDP should be allocated for health," AHPI submitted.
India has only 10 lakh doctors working in government and private hospitals, it said.