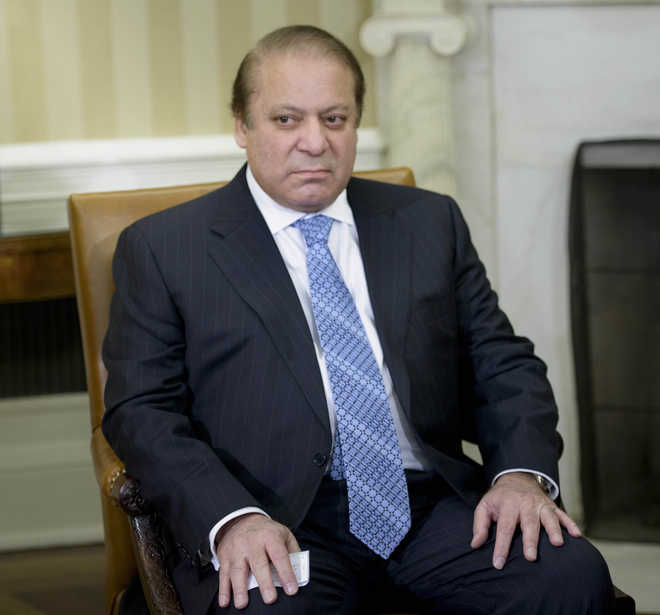 Tribune News Service
New Delhi, September 29
Pakistan has admitted to incidents of firing across the LoC, and the killing of two of its soldiers, but denied there was any 'surgical strike'.
A statement issued by Pakistan's Inter-Services Public Relations in Rawalpindi in the morning claimed Pakistani troops had responded to "Indian unprovoked firing" on the LoC in Bhimber, Hotspring, Kel, and Lipa sectors. "The exchange of fire, which started at 0230 hrs after midnight continued till 0800 hrs," the statement said, adding that two Pakistani soldiers were killed.
(Follow The Tribune on Facebook; and Twitter @thetribunechd)
Soon after it issued a second statement that said: "There has been no surgical strike by India, instead there had been cross-border fire initiated and conducted by India, which is existential phenomenon. As per rules of engagement, same was strongly and befittingly responded by Pakistani troops."
The statement giving the Pakistani view of the developments read: "The notion of surgical strike linked to alleged terrorists bases is an illusion being deliberately generated by Indian to create false effects. This quest by Indian establishment to create media hype by rebranding cross-border fire as surgical strike is fabrication of truth. Pakistan has made it clear that if there is a surgical strike on Pakistani soil, same will be strongly responded. (sic)"
Meanwhile, Pakistan Prime Minister Nawaz Sharif reviewed the defence preparedness, holding talks with army chief Raheel Sharif and other top aides after India carried out surgical strikes against terror bases across the LoC.
Sharif and Raheel had a telephonic conversation during which they discussed situation at the Line of Control (LoC), The News reported, citing sources.
Raheel apprised the premier over the firing incidents at the LoC, the sources said, adding that the army chief told him that Indian claims of surgical strikes were "baseless".
Earlier, Sharif strongly condemned the "unprovoked and naked aggression" by India along the LoC and said Pakistan's armed forces are fully capable of defending the territorial integrity of the country.
Sharif also warned that Pakistan's intent for peaceful neighbourhood should not be mistaken as its weakness.
"Prime Minister Nawaz Sharif has strongly condemned the unprovoked and naked aggression of Indian forces resulting in martyrdom of two Pakistani soldiers along the LoC," a statement said.
"Our intent for peaceful neighbourhood should not be mistaken as out weakness and our valiant forces are fully capable of defending the territorial integrity of country and can thwart any evil design made to undermine the sovereignty of Pakistan," it said.(With PTI inputs)
---
Top News
Opposition Congress demands resignation of CM Naveen Patnaik...
Pace sensation Titas Sadhu, leg-spinner Parshavi Chopra dish...
Congress leader says people of J-K are in pain and his party...
Said there is a push from a growing number of member nations...
'Winning on the field and off it': ICC posts video on social...