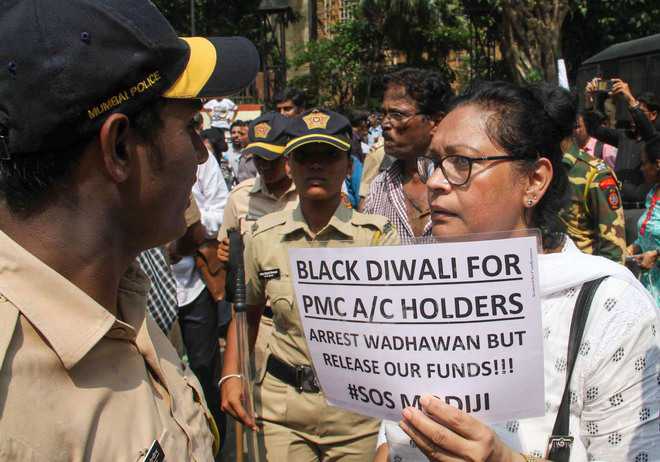 Tribune News Service
Mumbai, October 9
A magistrate's court here today extended the police custody of Sarang Wadhwan, Rakesh Wadhwan and Waryam Singh, who have been arrested in the PMC Bank case till October 14. The custody of Joy Thomas, former managing director of the bank, has been extended till October 17.
The Wadhwans, who are promoters of Housing Development Infrastructure Limited (HDIL), are being investigated for fraudulently obtaining fake accounts with PMC Bank into which Rs 4,355-crore bank funds were transferred.
According to sources in the economic offences wing of the Mumbai police, properties, cash and other assets, including airplanes and high-end cars, belonging to all of them have been frozen by various investigative agencies.
The scene outside the Esplanade Court where the accused were produced for extension of police custody was chaotic as depositors of the troubled bank had assembled there in large numbers. Holding placards stating: "No bail, only jail" the depositors grappled with the police and damaged some cars, the police said.