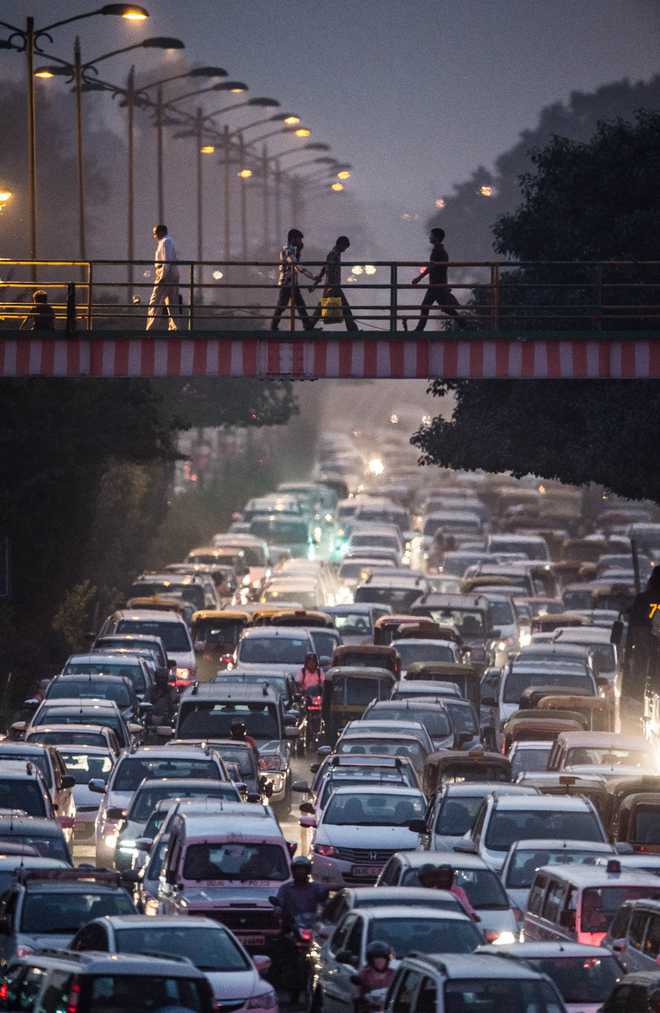 New Delhi, March 16
The Prime Minister's Office on Friday approved a policy that would make it mandatory to dispose of commercial vehicles that are over 20 years old from April 1, 2020, an official said.
"A high-level meeting, chaired by Principal Secretary to the prime minister and comprising secretaries from different ministries in principle approved the vehicle scrapping policy today," the official said, preferring not to be named.
The development follows Road, Transport and Highways Minister Nitin Gadkari's announcement that the Vehicles Scrapping Policy, aimed at curbing vehicular pollution, has almost been finalised.
The meeting was attended by NITI Aayog CEO Amitabh Kant, Secretaries of Finance, Road, Transport and Highways, Heavy Industries and Steel departments, among others.
A source in the know said that GST Council has been asked to bring down GST for new commercial vehicles to replace scrapped ones to 18 per cent from the current 28 per cent.
The GST Council will decide the amount of concession that the Centre and the states will offer.
"The overall benefit of buying a new vehicle in place of scrapped vehicle would be about 15-20 per cent of the new vehicle cost," the source said, adding that the policy would now be tabled before the union cabinet.
The Finance Ministry has already approved the policy.
The Steel Ministry will come out with recommendations for scrapping centres while the Environment and Forest Ministry will come out with rules and regulations, the official said.
The Ministry of Road Transport and Highways may come out with a notification in this regard within three months and based on that the states will be consulted.
The Road Transport and Highways Ministry is keen on implementing the Voluntary Vehicle Fleet Modernisation Programme (V-VMP) policy that aims at scrapping 20-year-old commercial vehicles in the first phase.
Gadkari has recently said the policy was needed to curb vehicular pollution as well as given the annual 22 per cent growth rate of automobile industry that will require an additional highway lane every third year, costing Rs 80,000 crore.
Earlier, the Road, Transport and Highways Ministry had sent a concept note on Voluntary Vehicle Fleet Modernisation Programme (V-VMP) to the Committee of Secretaries on creating an ecosystem for voluntary scrapping and replacement of old polluting vehicles.
The V-VMP policy proposes to take 28 million decade-old vehicles off the road. PTI
Top Stories