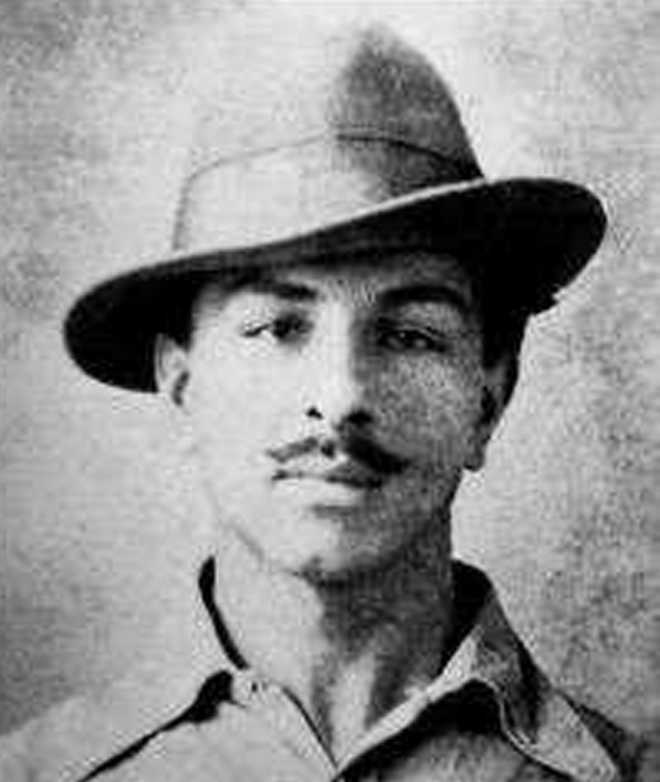 Vishav Bharti
Tribune News Service
Chandigarh, May 10
Prime Minister Narendra Modi might have said on Wednesday that no Congress leader had ever visited Bhagat Singh in jail, but The Tribune archives from the time belie his statement.
While speaking at an election rally at Bidar in Karnataka the PM asked, "When Shaheed Bhagat Singh, Batukeshwar Dutt, Veer Savarkar, greats like them were jailed fighting for the country's independence, did any Congress leader go to meet them?".
When Shaheed Bhagat Singh, Batukeshwar Dutt, Veer Savarkar, greats like them were jailed fighting for the country's independence, did any Congress leader went to meet them? But the Congress leaders go and meet the corrupt who have been jailed: PM @narendramodi

— narendramodi_in (@narendramodi_in) May 9, 2018
As per a news report which appeared in The Tribune on August 9, 1929, Nehru accompanied by Dr Gopi Chand (MLC) visited the Lahore Central and Borstal jails on August 8 and interviewed the hunger strikers in the Lahore Conspiracy Case.
"Pandit Jawahar Lal first went to the Central Jail where he met Sardar Bhagat Singh and Mr. B. K. Dutt with whom he held conversations about the hunger strike. After meeting those two prisoners he went to the Borstal Jail where he met the other hunger strikers including Jatin Das, Ajoy Ghosh and Shiv Varma who were lying in hospital. Here also he had prolonged conversations with Jatin Das and others. The principles involved in the hunger strike and the terms on which it could be terminated were discussed. Pandit Jawahar Lal returned to the city in the afternoon. When pressed for a statement about the result of his interview with the hunger strikers, Pandit Jawahar Lal declined to make any statement."
Nehru also issued a statement which was titled 'The Great Sacrifice May Bear Fruit' which appeared in The Tribune on August 10, 1929 in which he criticised the way jail authorities were trying to feed Bhagat Singh and his comrades forcibly.
"It was very painful for me to meet these extraordinary brave young men and to see their manifest suffering I gathered from them that they would: adhere to their resolve, whatever the consequences to their individual selves might be. Indeed they did not care very much for their ownselves. They could not undergo such tremendous suffering for a little personal comfort in future.
"I can only hope that the great sacrifice which these young men are making will bear fruit."
Even Nehru recollected his meeting with Bhagat Singh and his comrades in his autobiography. Motilal Nehru sent messages in support of revolutionaries from his death bed.
Not only Nehru, even a Bhagat Singh Defence Committee, which was formed to gather legal and financial aid for the case, was also mainly dominated by Congress leaders in Punjab.
Lala Feroz Chand, who was editor of Bande Mataram and Peshawar, born Kumari Lajjawati, who was secretary of Bhagat Singh Defence Committee were famous Congress leaders in the state.
The fact has been documented in Sydney-based historian Kama Maclean's book 'A Revolutionary History of Interwar India'.
Prof Chaman Lal, former professor of JNU who is known for work on Bhagat Singh said that it is nothing but a white lie.
"The role of Congress leaders during trail of Bhagat Singh and his comrades is well documented. Instead of commenting on Congress, PM Modi should throw some light, what the Sangh leaders were doing when the young revolutionaries were hanged?" he asked.