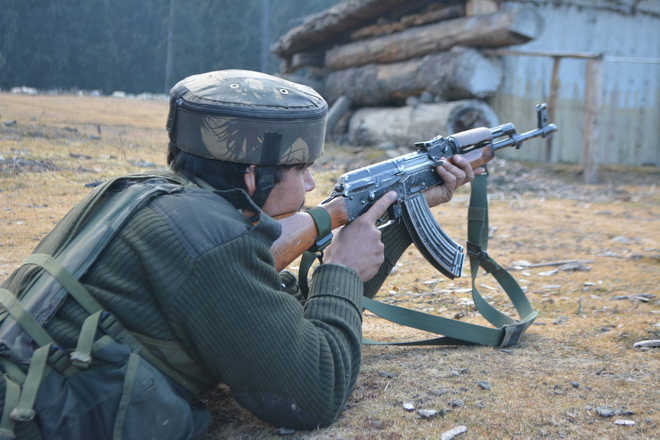 Ajay Banerjee
Tribune News Service
New Delhi, September 4
Indian Army's "tweak" to lower the specifications of a new assault rifle is expected to save some Rs 6,000 crore.
On August 31, a tender to procure 6.50 lakh assault rifles was issued with brand new specifications seeking a 7.62x39 mm rifle.
This is fourth change in seven years. The Tribune had on September 1 highlighted as to how the Army had last year floated tender seeking rifles of higher specification i.e. 7.62x51 mm and changed the specifications.
Army Chief General Bipin Rawat, while addressing officers at a closed-door meeting on September 1, had explained that rifles with higher specifications would have cost Rs 2 lakh per weapon, whereas the version with lower specifications will cost one-fourth the amount.
"This will ensure overall savings of about Rs 6,000 crore," General Rawat was quoted as saying by a functionary who attended the meeting.
The fresh tender on August 31 had raised questions as the Ministry of Defence in January 2017, following a request by the Army citing a "changed operational philosophy", approved a 7.62x51 mm rifle.
The procurement process is currently on for 72,400 such rifles from foreign sources. A team of experts has checked out new rifles and is now compiling its report. The Army currently uses the INSAS rifle (5.6x46mm) that is a three-decade-old design.
Separately, General Rawat, at the meeting, also assured officers that with increased spending on ammunition, the Army would soon achieve self-sufficiency in production and supply of ammunition.
4th change in 7 yrs
In its tender last year, the Army had sought 7.62x51 mm rifles that would have cost Rs 2 lakh each
On August 31, 2018, a fresh Army tender listed demand for 6.50 lakh assault rifles with lower specification i.e. 7.62x39 mm
Each rifle will now cost one-fourth the amount. This is fourth change in seven years