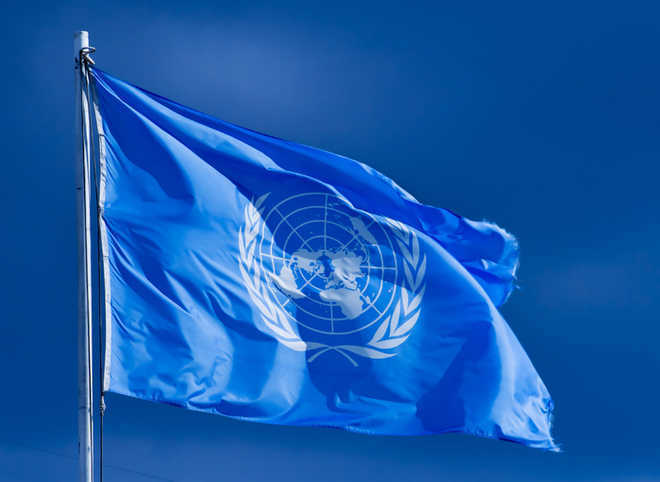 Sandeep Dikshit
Tribune News Service
New Delhi, August 17
Russia's support used to be taken for granted in the '50s and '60s when issues related to Goa and Jammu and Kashmir were voted upon in the United Nations Security Council (UNSC) but its latest backing for India did not appear to be unconditional.
The closed-door consultations at the UNSC on the situation in Jammu and Kashmir on Friday once again saw Russia supporting India. Speaking before the meeting, Russian diplomat Dmitry Polyanskiy began by hoping that the divergences around Kashmir would be "settled bilaterally by political and diplomatic means only on the basis of Simla Agreement of 1972 and Lahore declaration of 1999".
He then went on to add a rider that the settlement should also be "in accordance with UN Charter, relevant UN resolutions". India has always opposed any reference to UN resolutions in any formulation on Kashmir because it believes the Simla Agreement supersedes all previous resolutions. On the other hand, Pakistan and China routinely allude to UN resolutions from 1948 onwards as the basis for solving the Kashmir dispute.
The Russian formulation given by Polyanskiy was absent in the Russian readout of the telephonic conversation on August 14 between its Finance Minister Sergei Lavrov and his Pakistani counterpart Shah Mehmood Qureshi. Neither was it mentioned in the readout provided by the Indian Ministry of External Affairs about the Russian position on Kashmir about a week ago.
However, but for this speed-breaker, Russia stood with India at the UNSC on all other issues that mattered. It resisted a Chinese proposal to conduct open-door consultations on J&K. Russia also did not see merit in a proposal that sought a statement to be issued at the end of the meeting.
Sources said another gesture that went unnoticed was that there was no telephonic conversation between Imran Khan and Vladimir Putin. Instead, as the Russian readout pointedly noted, its Foreign Minister Sergie Lavrov spoke to his counterpart Shah Mehmood Qureshi at "the initiative of the Pakistani side".
In case of the US, which needs Pakistani backing on carving out a peace deal in Afghanistan, its President Donald Trump agreed to speak to Imran Khan, although his advice to settle the issue bilaterally with India would not have gone down well in Islamabad. Imran Khan was also unable to speak to the French President and the solid French backing to the Indian position at UNSC offers a clue as to why Emmanuel Macron did not speak with Imran Khan.
Top Stories