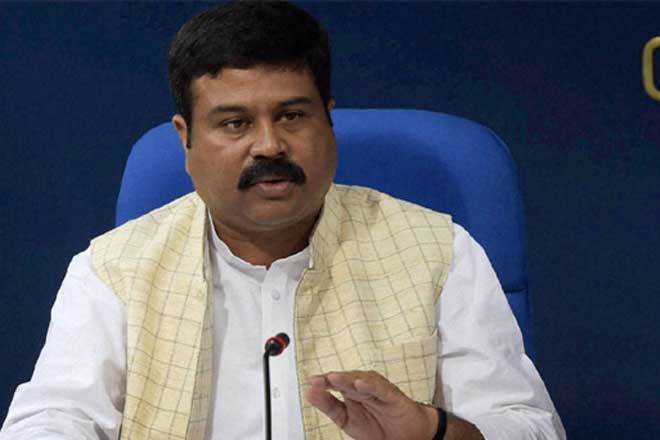 New Delhi, September 20
Saudi Arabia's new oil minister Prince Abdulaziz bin Salman has assured India of meeting all its committed oil supplies as the Kingdom looks to restoring production to pre-strike levels by the end of this month, Petroleum Minister Dharmendra Pradhan said.
Pradhan spoke to his Saudi counterpart on phone on Thursday to discuss in detail of its supply plan in the aftermath of a massive attack on the Kingdom's crude oil facilities that wiped out as much as 5 million barrels per day of output.
"Had a telecall with Saudi Minister of Energy HRH Prince Abdulaziz bin Salman, whom I had met in Jeddah soon after his appointment last week. Saudi Minister assured me about uninterrupted supplies of crude oil and LPG to India as scheduled," Pradhan tweeted.
He said the Saudi minister stated that Saudi Aramco would be restoring its full capacity of 11 million barrels per day by September-end, and would raise output to 12 million barrels per day by November-end.
"He reiterated that Saudi Arabia will remain a reliable and sustainable partner of India in ensuring timely hydrocarbon supplies," the Indian minister said.
Indian Oil Corp (IOC) Chairman Sanjiv Singh said Saudi Arabia had again assured that all supply commitments to India would be met.
Saudi Arabia, which is India's second-largest oil supplier, sells close to 2 million tonnes of crude oil every month. Of this, 1.2 million-1.3 million tonnes of supplies for September have already been taken and the rest has been assured.
However, Saudi has sought deferment of some LPG supplies, but they have assured to make up for all the quantities, he said, adding any shortfall could be bought from Qatar.
India buys around 2 lakh tonnes of LPG every month from Saudi Arabia.
Industry sources said Saudi Arabia had cut throughput at its refineries to meet its crude oil supply commitments. PTI