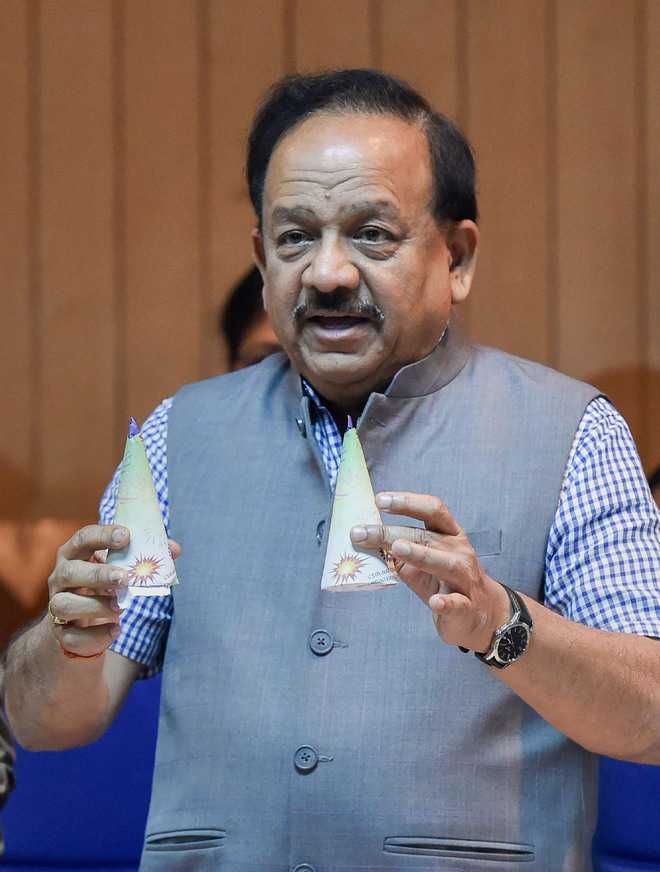 New Delhi, October 5
A cleaner, greener and healthier Diwali in mind, the Council of Scientific and Industrial Research (CSIR) has developed improved 'green crackers' that will be available in the market this festival season. Science and Technology Minister Harsh Vardhan today displayed some of the firecrackers. He said these would cost "same or less" than environmentally hazardous variants banned by the Supreme Court.
He said the new greener variants were according to the SC guidelines. Sporting the logo of the National Environmental Engineering Research Institute and made of less hazardous chemical, these would be "30 to 90 per cent" less polluting. The boxes would bear a QR code with production and emission details. The crackers would emit 30 per cent less particulate matter.
So far, nearly 230 MoUs and 165 non-disclosure agreements have been signed with manufacturers. Nearly 530 emission testing certificates have been issued to manufacturers for new and improved formulations.
The crackers have been categorised "safe water releaser (SWAS)", "safe minimal aluminium" and "safe thermite cracker (STAR)". SWAS and STAR eliminate the use of potassium nitrate and sulphur, and reduce particulate matter like sulphur dioxide and nitrogen oxide by at least 30 per cent. — TNS
Top Stories