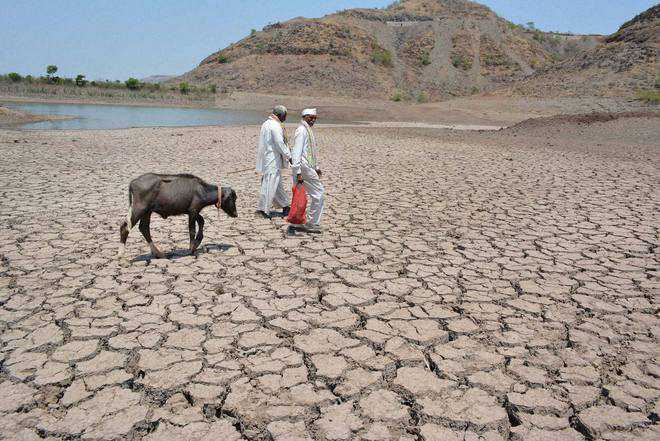 R Sedhuraman
Legal Correspondent
New Delhi, May 11
The Supreme Court today directed the Union Agriculture Secretary to hold a meeting with Chief Secretaries of Haryana, Bihar and Gujarat in a week to review the "apparent" drought situation in the three states which was not being addressed by the state governments due to their "ostrich-like" attitude and "denial mode".
A Bench comprising Justices Madan B Lokur and NV Ramana pointed out that according to the Agricultural Drought Assessment Report for October 2015, 12 of the 21 districts of Haryana had suffered drought. Prepared by the Mahalanobis National Crop Forecast Centre and the National Remote Sensing Centre of the Department of Space, the report showed that drought was mild in eight districts and moderate in four.
The Haryana Government had also acknowledged in the SC that the rainfall deficit was more than 25 per cent in 11 districts—Bhiwani, Palwal, Fatehabad, Hissar, Jind, Kaithal, Mohendergarh, Panchkula, Panipat, Rohtak and Ambala. The state government had, however, pleaded with the Bench that there was no need for declaring drought in any district as the foodgrain production mainly depended on irrigation through canals, tubewells and wells that met 83 per cent of the requirements. Due to this, the kharif 2015 production was 3.2 per cent more than the output in the previous year.
Gujarat and Bihar also cited similar reasons for not declaring drought. If drought was declared, the states would be in a position to get additional funds from the Centre for providing 150 days of employment in a year to the affected people under the MGNREGA scheme, instead of 100 days in other areas, PIL petitioner Swaraj Abhiyan had pleaded with the SC.
Further, the affected people, particularly the poor, would be entitled to other benefits under the National Food Security Act and the National Disaster Management Act. The drought-hit people were being denied of all this because of the state governments' refusal to declare drought in the affected areas, the petitioner contended.
The apex court pointed out that the Centre had acknowledged that 234 districts in 12 states were facing drought. While nine states had declared drought, the three had refused.