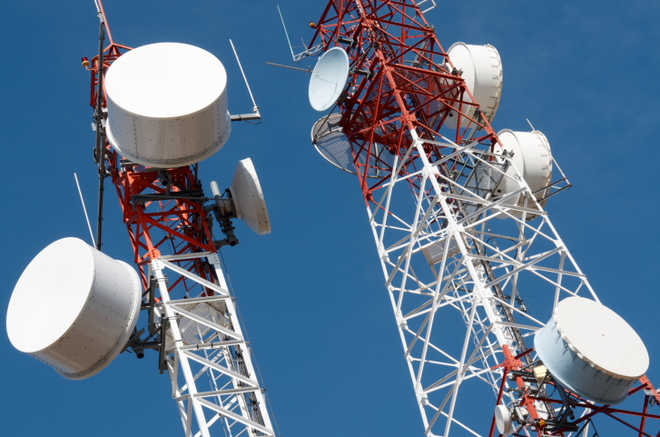 R Sedhuraman
Legal Corresponden

New Delhi, March 18
The Supreme Court on Friday agreed to assess the impact of cell phone towers on the health of people in the vicinity by asking PIL petitioners to produce scientific evidence in support of their contention that radiation from such towers was harmful.
While petitioners' advocate Prashant Bhushan pleaded for continuance of the ban on mobile towers in residential and other crowded areas, such as hospitals, schools and markets, cellular service providers contended that their towers posed no health problem.
A Bench headed by Chief Justice T.S. Thakur noted that retired judge P.N. Gupta, who died of cancer, had written a book that his health problem was due to remaining on cell phone calls for long hours on a regular basis. It said it was not sure if the late judge was in fact a victim of radiation.
In November 2012, another SC Bench comprising then CJI H.L. Dattu and Justice C.K. Prasad (since retired) had refused to entertain a PIL for appointment of an independent regulatory authority for minimizing the health risks arising from such towers. The Bench had noted that the government had come out with radiation norms for cell phone towers only recently and these were more stringent than the regulations in 90 countries.
Bhushan had pleaded that a group of 14 eminent scientists had released a research report in 2007, highlighting the health hazards of electromagnetic radiation.
The report provided evidence to show that exposure to such radiation could result in childhood leukemia, brain tumours, genotoxic effects, neurological effects and neurodegenerative diseases, immune system de-regulation, allergic and inflammatory responses, breast cancer, miscarriage and some cardiovascular effects, he said.
Bhushan also contended that the government had set the radiation norm at a unit of 0.92, while in China, Italy , France and Poland the permissible limit was one-tenth of this at 0.1.
The SC had said it "can step into the issue only if the government utterly failed" to minimise the health hazards arising from such emissions.
Top News
Banking sector resilient, says Reserve Bank | Markets well-g...
250 evacuated | 19 houses, mosque, madrasa declared unsafe
Apex court gives govt 10 days for notification