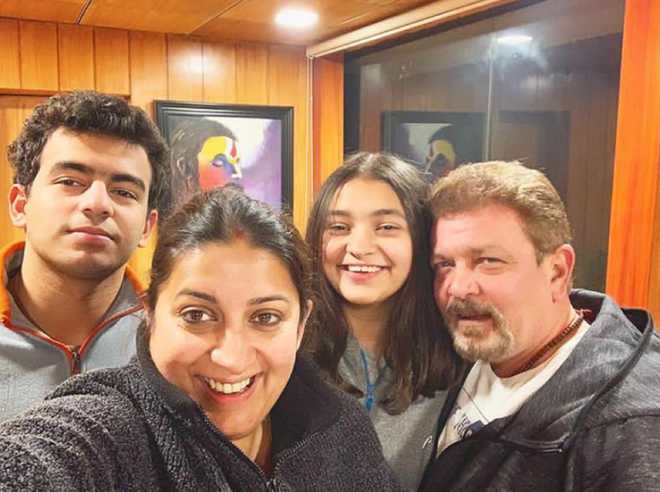 Tribune Web Desk
Chandigarh, May 26
Celebrations haven't ended for giant slayer Smriti Irani, whose impressive victory over Congress president Rahul Gandhi in Amethi—the traditional bastion of the Congress—was one of the most highlighted contests of the general elections.
Irani is celebrating her win with her family now. She recently shared a happy picture on Instagram.
She wrote: "The smiles that light up my life @iamzfi @shanelleirani and my Zoe".
After Smriti posted the picture of her family, wishes came pouring in, including Twinkle Khanna.
Twinkle congratulated Smriti on her win. She wrote "Congratulations" with a kiss emoji.
Even Geeta Phogat, the gold-medal winning wrestler, congratulated Smriti. She wrote: "Congratulations to women power. Ma'am you are a big source of inspiration for many", to which Smriti replied: "@geetaphogat thank you Geeta. Do visit Amethi one day. You are a big inspiration for young women."