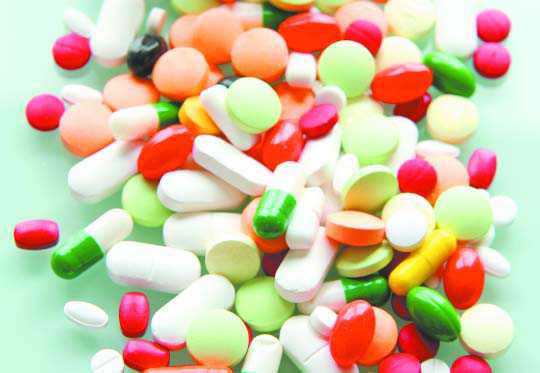 Aditi Tandon
Tribune News Service
New Delhi, February 22
Indian drugs are not as low in quality as previously projected by some global studies. The largest ever survey of drugs to test substandard and spurious formulations has revealed one in 25 medicines as "not of standard quality" as against the "one in seven" previously estimated by some studies.
Led by the apex drug regulator, Central Drug Standards Control Organisation (CSCO), the survey included 224 drug molecules of 15 therapeutic categories. As many as 47,954 drug samples relating to 23 dosage forms were drawn from 654 districts of 36 states and UTs from supply chains, including retail outlets, government sources and eight airports and sea ports. Out of these, 47,012 were tested.
(Follow The Tribune on Facebook; and Twitter @thetribunechd)
"Out of 47,012 drug samples tested, 13 samples were found to be spurious and 1,850 samples 'not of standard quality' (NSQ). The percentage of NSQ drugs in India is thus 3.16 per cent and of spurious drugs 0.0245 per cent," the survey shows, allaying past fears that the scale of quality was much lower.
The estimate of NSQ drug proportion for government sources is, however, 10.02 pc (839 samples sub-standard out of 8,369 tested), much higher than the national average of 3.16 per cent. Government sources include state medical college depots, CGHS dispensaries, civil hospitals and ESI dispensaries.
Overall, the survey indicates significant declines in the burden of low quality drugs in India. The last national survey of spurious drugs in 2009 had tested 24,136 samples and found the extent of spurious drugs in retail pharmacies much below the projections made by various media, WHO, and other studies. It was 0.046 per cent — 11 samples out of 24,136 samples tested then.
The new study was meant to gather scientific evidence to challenge claims that project poorer quality for Indian drugs than there is. "This is the world's largest survey of drugs. Misleading reports on Indian drugs harm our export prospects. We wanted to reassure ourselves and the world of the quality of our drug formulations," Drug Controller GN Singh said.
The survey tested the following categories of drugs — anti-infectives; steroids; antihistaminic; cardiovascular; anti-diabetics; anti-malarial; anti-TB and multivitamin preparations and for the first time fixed dose combinations.
The National Institute of Biologicals, Noida, conducted the exercise which began in 2015 after some countries expressed concerns about the poor quality of exported Indian drugs.
The Ministry of Commerce had in 2014 rejected accusations that India was exporting counterfeit (spurious drugs), saying the accusations were meant to malign India's fast growing pharma sector which produces low cost, high quality drugs.
Top News
The BSF personnel open fire after noticing the movement of t...
India formally assumed the G20 Presidency on Thursday
The move will allow more than 200,000 workers who have famil...