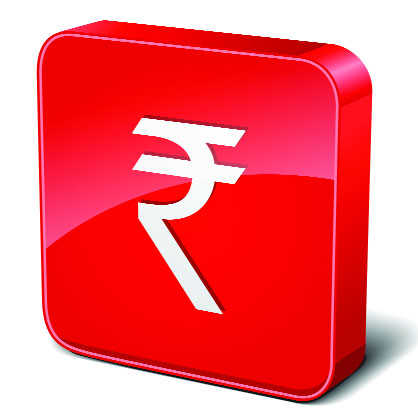 Vijay C Roy
Tribune News Service
Chandigarh, May 23
Even as the government and the banking regulator are heading towards stronger debt recovery rules, including a new bankruptcy law, the Debt Recovery Tribunals (DRTs) in Chandigarh, set up for expeditious adjudication and recovery of debts due to banks and financial institutions, is in dire straits. Currently, there are two operational DRTs in Chandigarh with jurisdiction over Punjab, Haryana, Chandigarh and Himachal Pradesh.
The third DRT at Chandigarh, approved by the Union Cabinet in December 2014, is yet to start functioning. and the Finance Ministry is yet to notify its jurisdiction. The DRT-I with jurisdiction over Chandigarh, Haryana, Himachal Pradesh and DRT-II with jurisdiction over Punjab are grappling with staff and space shortage. Data shows that 9,267 cases are pending before these tribunal for the financial year 2016-17. The DRT data shows 3,915 cases pending before DRT-I. The number of such cases before DRT-II till April 2016 was 5,352. On an average, 60-100 cases come for hearing at each DRT.
To offload the pressure on the two DRTs in Chandigarh, the government gave its nod to a third one in December 2014 but without making any provision for space. A presiding officer too was appointed in February 2016. Sources say the government now plans to hire a semi-government building in Sector 38. As far as the staff strength goes, against the sanctioned staff of 24, only six employees have been appointed.
"The area of jurisdiction of DRT-III has not been notified and the staff has been sitting idle for the past couple of months," said IP Singh, past president, DRT Bar Association. Amit Rishi, the present president, in a letter to Assistant Solicitor-General, has stated that presiding officer of DRT-III Sanjeev Mago, District and Sessions Judge (Rajasthan cadre), was forced to sit in a small room earlier occupied by the private secretary of the presiding officer, DRT-I. "Sanjeev Mago, Presiding Officer officer DRT-III, Chandigarh, has to sit idle as his area of jurisdiction has not been notified and he has not been provided accommodation to hold court. DRT-I and DRT-II are already overburdened due to which DRT-III was created. However, the same has not become functional till date," the letter reads.
DRT-I and DRT-II do not present a rosy picture either. The former is functioning from rented premises in Sector 8 and the latter in Sector 17. Sources said the two are understaffed. Against the sanctioned staff strength of 30, DRT-I has 17 employees.