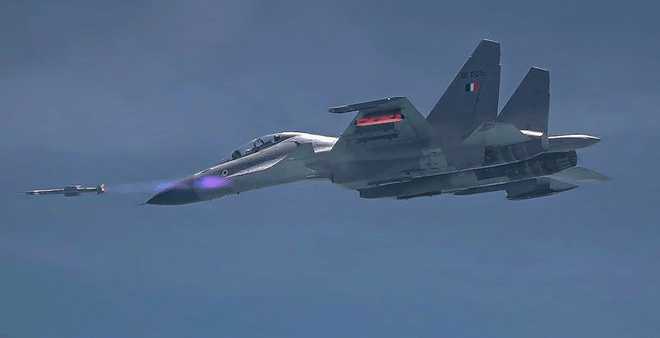 Tribune News Service
New Delhi, September 17
Defence Minister Rajnath Singh on Tuesday said the government was working on a new policy to allow technologies developed by the DRDO to be given to the private sector.
Addressing the Society of Indian Defence Manufacturers' (SIDM) second annual session on "Make in India: Marching Towards a $26 Billion Defence Industry by 2025", Rajnath said the government was targeting to make India a net exporter.
He said export of military equipment from India was Rs 10,745 crore in 2018-19 (year ending March 31, 2019) which is nearly seven times the export achieved in 2016-17. The government has set a target of US $5 billion for exports till 2024, the Defence Minister said.
He said the Indian defence industry was worth Rs 80,000 crore, of which the private sector produced Rs 16,000 crore. The public sector produced equipment worth Rs 64,000 crore, of which 40 per cent work was outsourced to the private sector.
Rajnath Singh said India would be a $10-trillion economy by 2032, in which defence equipment would play an important role. Defence manufacturers will play a role in India joining the global supply chain. "We cannot rely on arms import alone to be a big power in global firmament," Rajnath added.
The Defence Minister also listed out steps taken by the government to encourage production in the defence sector by the private players.
He said simplification of industrial licensing process, hiking of the FDI cap and streamlining of the defence offset policy have been among several such initiatives taken to encourage private players.
"It is also proposed to offer 5,000 components (currently imported) to the industry for development, indigenisation during 2019-2024," Singh said.