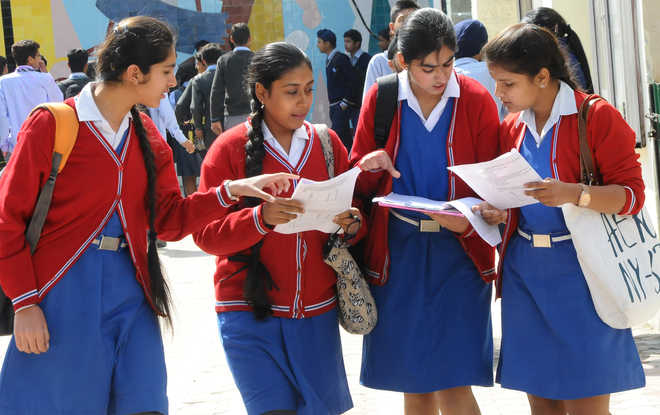 Tribune News Service
New Delhi, August 19
The top advisory body on education, the Central Advisory Board of Education (CABE), has resolved to amend the RTE Act to resume Class X board examination and detention between Classes I and VIII.
Union HRD Minister, who chaired a meeting of highest advisory body on Wednesday, asked all states to give their views on resumption of exams and detention policy in writing within 15 days.
Punjab Education Minister DS Cheema has been named head of CABE sub-panel on improving government schools.
This was the first meeting of the newly-reconstituted CABE under the NDA government.
State Education Ministers and secretaries along with academicians and nominated members of CABE attended the meeting.
At the inaugural discussion, Irani laid emphasis on states' participation in the framing the education policy while Health Minister JP Nadda underscored the need for inclusion of courses on health studies in the curriculum along with emphasis on pictorial content in study materials.
He also supported the suggestion of a few members for issuing health cards to students in schools.
Women and Child Development Minister Maneka Gandhi suggested supplying of sanitary napkins in schools to reduce dropout rates among girls. The suggestion was supported by several states and a commitment was given by the government at the meeting to implement it soon.
The committee suggested to end the no-detention policy in a phased manner and reintroduce class promotion from Class V onwards.
"We need to stop, re-assess and then move forward. At this stage, it would be prudent to reiterate the need for assessment of the learning outcomes and make it consequential by linking it to promotion or otherwise to the next class beyond grade 5," the committee had said in its report.
A few states have already repealed the policy, which had come into effect with the implementation of RTE by bringing in necessary amendments to the state rules.
The RTE Act, which makes education a fundamental right of every child between the age of 6 and 14, came into effect on April 1, 2010. It requires all private schools, except for minority institutions, to reserve 25 per cent of seats for underprivileged children. — With PTI inputs