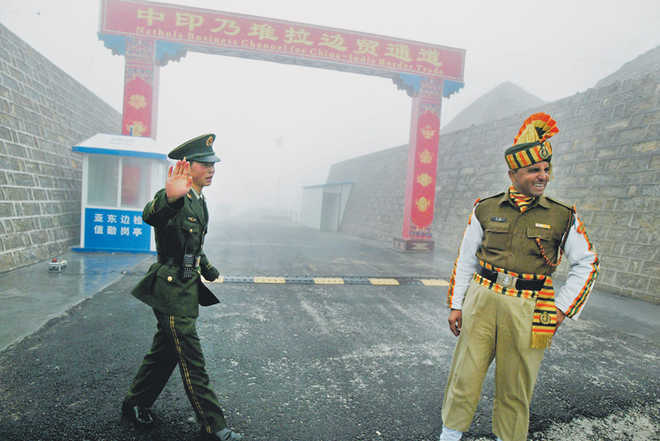 Beijing, August 16
China on Wednesday said it was not aware of the reports of PLA soldiers entering Indian territory along the banks of the Pangong lake in Ladakh and said it is committed to peace and tranquillity along the border.
Indian border guards on Tuesday foiled an attempt by Chinese soldiers to enter Indian territory in Ladakh, resulting in stone-pelting that caused minor injuries to people on both sides.
Asked to comment on the incident, Chinese Foreign Ministry spokesperson Hu Chunying said, "I am not aware of the information."
(Follow The Tribune on Facebook; and Twitter @thetribunechd)
She said the People's Liberation Army (PLA) troops always patrolled along the Chinese side of the Line of Actual Control (LAC).
"The Chinese side is committed to peace and tranquillity of the China-India border," she said.
"We urge the Indian side to abide by the LAC and relevant conventions between the two sides," she said.
The skirmish in Ladakh comes at a time when India and China are locked in a face-off in the Doklam area of the Sikkim sector. The standoff has been ongoing for more than 50 days, after Indian troops stopped the Chinese Army from constructing a road in the area.
India has protested against the construction of a road by the Chinese military in the area claimed by its ally Bhutan, fearing it would allow Beijing to cut off India's access to its northeastern states. PTI