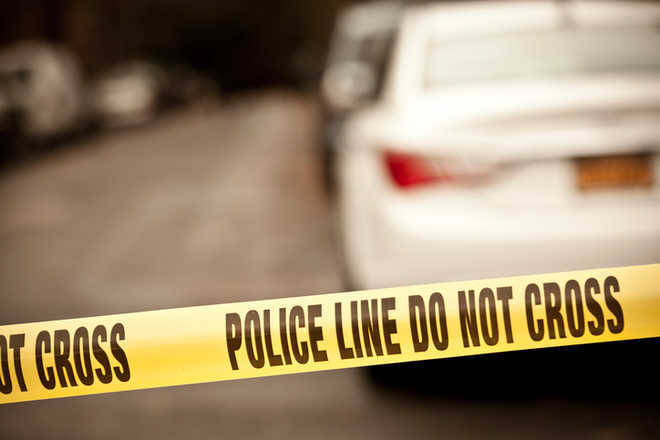 Shahira Naim
Tribune News Service
Lucknow, November 17
Unnao farmers protesting for better compensation for land acquired for proposed township on Sunday morning set ablaze a crusher plant and some plastic pipes in the open field near a power substation.
The farmers were protesting for better prices for land acquired for the Trans Ganga City Project—residential project that the UP State Industrial Development Corporation is developing. The substation compound was up in flames, giving the fire department a tough time. Black toxic smoke from the plastic pipes cast its shadows over the Unnao skies.
District Magistrate Devendra Kumar Pandey and Superintendent of Police Madhawa Prasad Verma were at the spot all morning to help bring the blaze under control morning and pacify the angry farmers.
Farmers and police had clashed on Saturday. Seven policemen— among them was an additional SP, Deputy SP—were wounded in a stone pelting incident. Police claimed they were forced to lathicharge and fire teargas to control the crowd.
The UP State Industrial Development Corporation has lodged an FIR against eight named and 200 unidentified people for attacking them at the site of proposed.
The land in question had been acquired in 2012 but worked on the project has been stalled for three years because of farmer protests. The protests turned violent when a team of UPSIDC attempted to begin work on Saturday and farmers started pelting stones at the JCB machines.
UPSIDC's chief engineer Sandeep Chauhan who was targeted by the angry farmers said that work had started in consultation with the district administration.
District magistrate Pandey claimed the farmers had been adequately compensated and that they were being "misled by vested interests".
Police attack on the Unnao farmers took a political turn when Congress general secretary Priyanaka Gandhi Vadra shared a video of the police chasing farmers on Twitter.
"Does the Uttar Pradesh Chief Minister only speak highly of farmers in his speeches? The BJP government has only humiliated farmers. The Unnao police brutally attacked farmers asking for compensation. Women farmers were also not spared. If you have taken the farmers' land you will have to pay compensation", she said in a tweet.
Reacting to Priyanka's tweet a BJP spokesperson accused her of being "unaware" of the entire issue, and that some 1,925 farmers were "satisfied with the compensation", and that only 114 farmers were protesting.