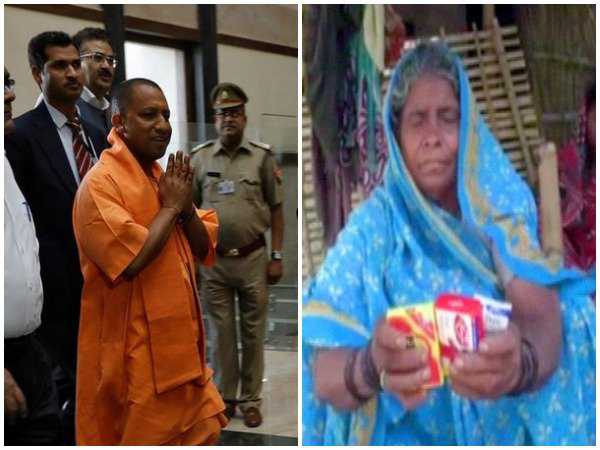 Kushinagar, May 27
In a bizarre move, the district administration in Uttar Pradesh's Kushinagar asked the residents to have a bath before attending a meeting with Chief Minister Yogi Adityanath so that they "don't stink".
To ensure the instructions were followed, soaps, shampoos and perfumes were distributed among the villagers.
Also read: AC, sofa, carpet put up at martyr's home removed after Yogi's visit
The members of the Musahar community were called to attend a vaccination programme for the eradication of encephalitis, a campaign started by the Chief Minister in Kushinagar's Kasiya division.
Five children from the community were to be vaccinated under the campaign from the area. Ahead of the event, local officials distributed the soaps and shampoos to those attending the event, in order to make them "look clean and smell good."
Ahead of the event that the Chief Minister was going to attend, roads were paved, toilets were fixed overnight and streets were cleaned up in the village.
Yogi Adityanath launched encephalitis vaccination campaign in the state from Mainpur village in Kushinagar.
The drive is being held from May 25 to June 11 and will cover 88 lakh children in 38 districts, for which the Centre has provided one crore vaccine vials.
In another incident earlier this month, the family of slain BSF head constable Prem Sagar were befuddled when the Deoria district administration installed a window air-conditioner, put up a sofa and carpet at their home ahead of the Chief Minister's visit.
(Follow The Tribune on Facebook; and Twitter @thetribunechd)
They were in for even a greater shock when these trappings of affluence vanished within minutes of the Chief Minister's departure. With ANI
Top News
22-year-old Robert E Crimo III from the area is the shooting...
Congress has lodged an FIR against him by for peddling a fak...
Databases contain information like name, address, birthplace...
Police said Sirsa shot Moosewala at least six times and was ...