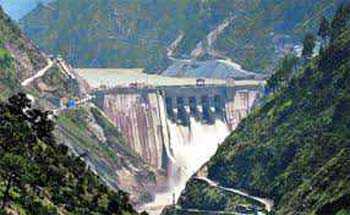 Simran Sodhi
Tribune News Service
NEW DELHI, December 13
The World Bank (WB) today decided to temporarily halt the arbitration process between India and Pakistan on the question of the Kishanganga and Ratle hydroelectric projects being built by India along the Indus water system.
The World Bank said the decision has been made to give the two countries a chance to come up with an alternative solution to their problem in accordance with the Indus Water Treaty by January next year. India last month had categorically rejected the World Bank's decision of appointing two simultaneous mechanisms for resolving differences with Pakistan.
(Follow The Tribune on Facebook; and Twitter @thetribunechd)
In response to today's decision by the world body to give a pause to the process, India said that it had on November 10 pointed out the 'legal untenability' of the WB in launching two simultaneous processes for appointment of a neutral expert (as requested by India) and for the establishment of a court of arbitration (as requested by Pakistan).
India, voicing a sense of diplomatic victory, said that the bank's decision today has confirmed that the two concurrent processes can render the Indus Water Treaty 'unworkable' over time.
The historic Indus Water Treaty of 1960, mediated by the World Bank, has stood the test of time over water-sharing agreements between India and Pakistan despite frequent tensions.
The government in the last few months has, however, threatened Pakistan that 'water and blood cannot flow together'. This has set many an alarm bell ringing since water remains an emotive issue on both sides of the border.
The Bank today in its statement said, "This is an opportunity for the two countries to begin to resolve the issue in an amicable manner and in line with the spirit of the treaty, rather than pursuing concurrent processes that could make the treaty unworkable over time."
Earlier this year, Pakistan had objected to the construction and design of the 850-MW Ratle and 330-MW Kishanganga hydropower schemes, saying that both projects would have adverse impact on the flow of the Chenab and Neelam rivers.