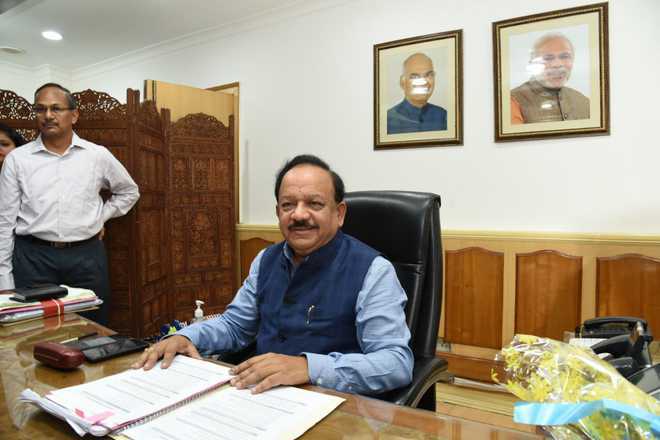 New Delhi, October 9
The government today said at the current rate, India would achieve the UN Sustainable Development Goal Targets of maternal and infant mortality much before the stipulated deadline of 2030.
This assurance was given by Health Minister Harsh Vardhan to the Union Cabinet chaired by Prime Minister today as Vardhan apprised the Cabinet of the achievements under India's flagship health plan – the National Health Mission.
The Health Ministry told the Cabinet that there has been massive acceleration in the decline of Maternal Mortality Ratio (MMR), under five mortality rate (U5MR) and infant mortality rate since the launch of the National Rural Health Mission in 2005 and NHM later.
"At the current rate of decline, India should able to reach its SDG targets – Maternal Mortality Ratio of 70 per one lakh live births and under five mortality rate of 25 per 1000 live births.
India has achieved a 57 per cent reduction in national infant mortality rate from 80 per 1,000 live births in 1990 to 34 per 1,000 live births in 2016 and a greater than two-thirds reduction in the mortality rate in children under five years — from 125 to 39 per 1,000 live births from 1990 to 2016. — TNS
Top Stories