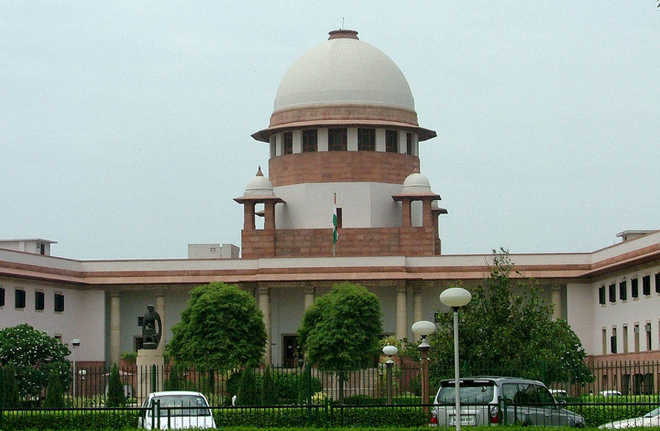 Satya Prakash
Tribune News Service
New Delhi, May 2
It is often said that politicians can go to any extent to realise their ambition. But can one disown one's child to contest polls?
A woman politician from Maharashtra has done exactly the same. She disowned her third child to escape disqualification under a state law that debarred candidates having three children from contesting panchayat elections.
But Anita Eknath Hatkar couldn't save her membership of a village panchayat in Maharashtra as her lie was nailed by the Supreme Court.
Following a DNA test, a Bench of Justice Kurien Joseph and Justice R Banumathi declared Hatkar disqualified.
Last week, the Bench dismissed her petition challenging disqualification proceedings against her initiated on the ground that she had three children – a disqualification for contesting rural local body elections in Maharashtra.
Complainant Prahlad Ahvad had challenged Hatkar's election as a member of Chichondi village panchayat in Ahmednagar district of Maharashtra on the ground that she had three children and that she wrongly declared having only two children.
Ahvad contended before the Maharastra authorities that Hatkar was simply not eligible because she violated the rules governing panchayat polls in the state, for she had three kids.
Interestingly, her third child was born after the last date fixed by the authorities for filing of nomination papers.
Ahmednagar Additional Collector rejected Ahvad's complaint. But the Bombay High Court allowed his appeal against the Additional Collector's order and set aside Hatkar's election.
During hearing on Hatkar's appeal against the Bombay High Court's order, her advocate contended before the top court that the child in question was not born to her.
As Ahvad's counsel insisted on a DNA test, Hatkar agreed to undergo it.
While ordering the DNA test to be conducted in eight weeks, the Supreme Court stayed her disqualification.
But all her hopes of retaining the membership of her village panchayat were dashed after the report from a Mumbai forensic laboratory confirmed that the third child was that of the woman and her husband Eknath Govind Hatkar.