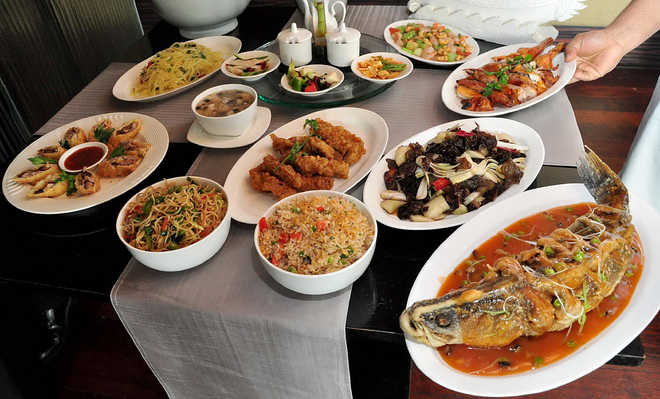 Tribune News Service
New Delhi, April 11
There is no need to have more food served than you can consume. Food Minister Ram Vilas Paswan is contemplating fixing standards for portions of food served by restaurants across the country. The basic idea is to minimise wastage of food, he says. He has called a meeting with industry heads for a feedback and further action.
"Wastage of food should not be allowed in a country where there are so many poor people. Ideally, menu cards should mention the size of the portion, for example the number of pieces of chicken to be served, so that the customer knows exactly what to expect," Paswan explains.
(Follow The Tribune on Facebook; and Twitter @thetribunechd)
Prime Minister Narendra Modi had in a recent edition of his radio talk show "Mann ki Baat" expressed concern on food being wasted. The minister, denying being inspired by the Prime Minister, says several social organisations had approached him on the matter. "If we stop wasting food, we can feed the poor," he maintains.
The ministry is believed to be preparing a questionnaire for hotels and restaurants to help ascertain how much should be served and how much can an individual possibly consume.
Wastage of food is an issue that is being taken seriously by several developed nations, such as Germany and France, that have made legal provisions to address it. Some restaurants in Germany reportedly fine consumers for the left-over food.