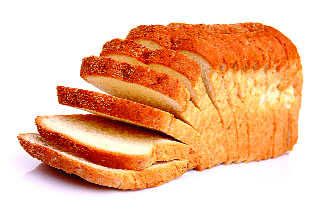 Tribune News Service
New Delhi, May 23
The daily bread you consume could be pushing you towards cancer as it contains many carcinogenic chemicals, including potassium bromate and potassium iodate, substances that are banned in many countries, but not in India, warns a report released by the Centre for Science and Environment (CSE) here today.
A study by CSE's Pollution Monitoring Laboratory (PML) has revealed that 84 per cent bread and bakery samples collected from Delhi contained residues of potassium bromate and potassium iodate in the range of 1.15-22.54 parts per million (ppm).
The Delhi-based NGO has recommended that the Food Safety and Standards Authority of India (FSSAI) should immediately ban the use of these chemicals. Indian bread manufacturers use these for treating flour while making bread.
The use of these chemicals in the bread-making sector has been banned in many countries. While potassium bromate is a category 2B carcinogen, potassium iodate can trigger thyroid disorders.
"We found 84 per cent samples positive with potassium bromate/iodate. We reconfirmed the presence of potassium bromate/iodate in a few samples through an external third-party laboratory. Our study confirms the widespread use of potassium bromate/iodate," says Chandra Bhushan, deputy director general, CSE.
Potassium bromate to be off food additives list
The Food Safety and Standards Authority of India (FSSAI) on Monday said it had decided to remove potassium bromate from the list of permitted additives while it was examining evidence against potassium iodate before restricting its use.
"A scientific panel had recommended removal of potassium bromate from the list of additives. So we have already decided to take it out from the list. Soon it will be notified," FSSAI CEO Pawan Kumar Agarwal said.
Health Ministry orders probe
We are seized of the matter. I have told my officials to report to me on urgent basis. There is no need to panic. Very soon we will come out with the (probe) report." — JP Nadda, Health Minister
Big brands fail test
Nearly 84% of 38 available brands of pre-packaged breads, including "pav" and buns, test positive
The bread samples tested included brands such as Britannia, KFC, Pizza Hut, Domino's, Subway, McDonald's and Slice of Italy
Top News
2 others eject safely I Debris strewn across miles I Sukhoi,...
Visit comes ahead of NSA chief's US tour
Union Ministers call it part of efforts to de-colonise, indi...