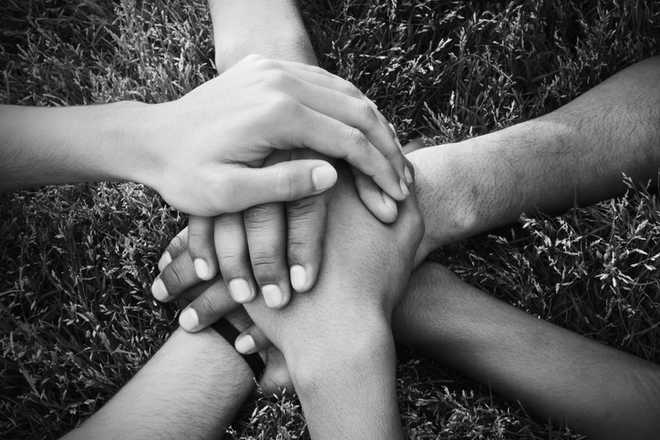 harinder@tribunemail.com
Shiv Sethi
Talking about me, Christopher Marlowe says that I am just external trash. Au contraire, Dan Ariely puts me on a pedestal, calling me the oxygen of life. I have both detractors and devotees in this world. The ravages of time debilitate every robust body one day, but the theory of ageing does not apply to me. Since my birth, I have only grown in might and muscle — such is the degree of my strength that all dance to my tune. I won't mind if I am compared with a coquette. It is my inherent nature to change partners. Those who are proud of possessing me today do not have the slightest hint that I may leave their grip anytime and hold the hand of someone else the next day.
It is in my nature not to sit still and keep changing hands, but I cannot be blamed for this mischief of mine. Those who mistreat me, I slowly but steadily forsake them and shift my loyalties. If my honour is put at stake by my present owner, I, at times, even disappear overnight. The worldly wise have rightly said about me that if you save me today, I will certainly save you tomorrow.
To get my companionship, my devotees leave no proverbial stone unturned and resort to both fair and foul means to acquire me. But the hands that break and turn the literal stones and boulders, and try to get me by the sweat of their brow mostly remain disappointed. Gone are the days when I would be impressed with people's honest means and sacred modes of making me theirs. Now, I smile over the clever, and stay with the smart. With the fast-changing times, I have also changed my preferences — from honesty to dishonesty. Some racial discrimination prevails in my world, too. On the basis of colour, all want my white complexioned counterpart, but blacks in my society have now outnumbered a fistful of the whites. Since in might and muscle both of my breeds are similar and function alike, all bridegrooms are happy, even if they manage to get black brides from my community. What if most of me is black now, my custodians keep a team of expert cosmetologists, well versed in the skill of giving my black skin a perfect semblance of white.
Like the ageing theory, I do not fall in the ambit of the theory of utility in economics also. I have never been able to satiate anyone's hunger, the more one collects and consumes me, the hungrier one gets. Intoxicated with my glitzy charms, everyone believes that he is my ruler, but let me burst the bubble, it is I who rule — the prime mover of the world. How can a man enslave me and take me to the other side of the grave? Even the great Alexander could not carry me along and went empty-handed.
I am your beloved money. You fondly call me by many names, but I am never ever permanently yours.